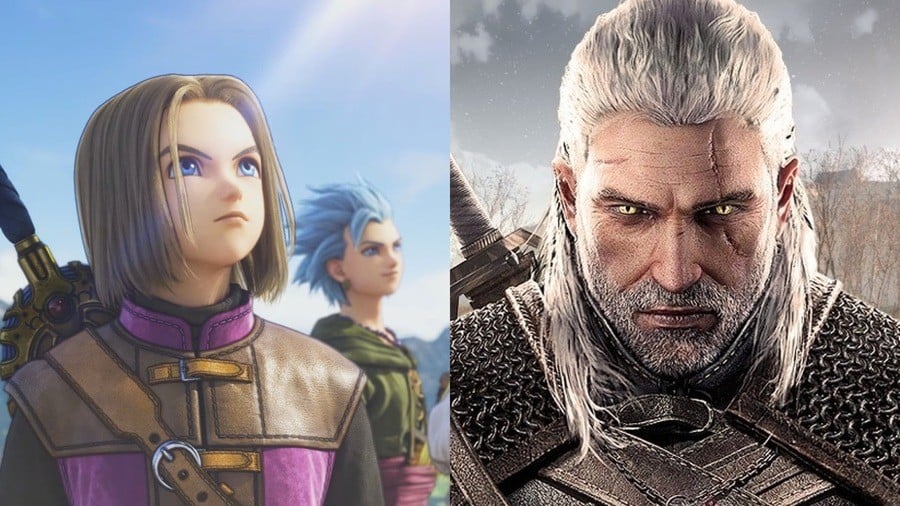 Dragon Quest XI S: Echoes of an Elusive Age – Definitive Edition and The Witcher 3: Wild Hunt - Complete Edition are both headed to Nintendo Switch very soon indeed. As such, pre-orders have now gone live on the Nintendo UK store and there are some extra goodies to be had.
Pre-ordering either game (or both, if you prefer) will enter you into a competition to win some lovely figurines. Pre-ordering Dragon Quest gives you a chance of winning an 'Elusive Age BRING ARTS The Luminary Figure', while a Witcher 3 pre-order could snag you a Geralt Ronin Figurine.
Two lucky people will walk away with the Dragon Quest figure, while the Witcher 3 figure is for one winner only. Having said that, a runner-up in that competition will receive a mug and a pair of socks.
As a reminder, Dragon Quest XI S launches on 27th September; The Witcher 3 arrives a little later on 15th October.
Excited for either of these games? Will you be pre-ordering a copy of your favourite? Tell us below.