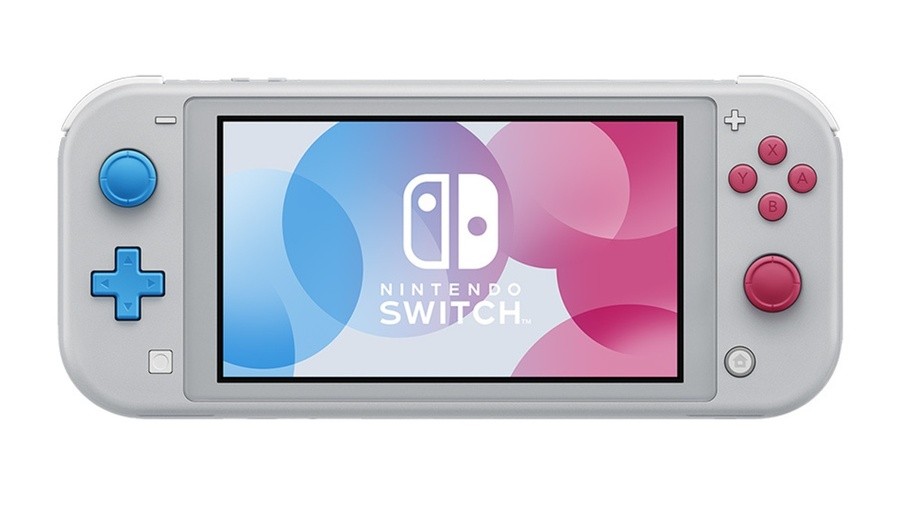 The Nintendo Switch Lite has had a relatively slow opening week in the UK; according to a report from GamesIndsutry.biz, around 13,500 units were sold.
For the sake of comparison, the Nintendo 2DS (a revised model of the 3DS which also offered stripped back features at a lower price point) sold 200,000 units in the region in just under two months. The significant difference in the launch prices for each console could explain this in part - the 2DS retailed for just £129.99 at launch, perhaps being more tempting than the Switch Lite's £199.99 price point - but it's far too early to cast any real judgement.
According to retailers who have spoken to GamesIndsutry.biz, the launch of Switch Lite isn't as significant as the months ahead. "Switch Lite was always going to come into its own come Pokémon. It's ideal as a Christmas present, and we expect sales to ratchet up during November and December", one retailer said. "Pre-orders for the special Pokémon Switch Lite have been strong."
It's a fair point, and we imagine the true success of Switch Lite will indeed be more clear after Christmas; the console has been propositioned as a cheaper alternative for a younger audience, so the November launch of Pokémon Sword and Shield should play into its hands.
Despite this slow start, Nintendo has had a surprisingly strong year in the UK. As anyone living in the UK will know, Nintendo is often overshadowed by PlayStation and Xbox in both the charts and in retail stores, but a total of seven Switch exclusives have reached number one this year, with Zelda: Link's Awakening being the most recent.

Are you one of the approximately 13,500 who bought a Switch Lite in the UK? Do you think it'll have a successful Christmas period? Share your thoughts with us below.
[source gamesindustry.biz]