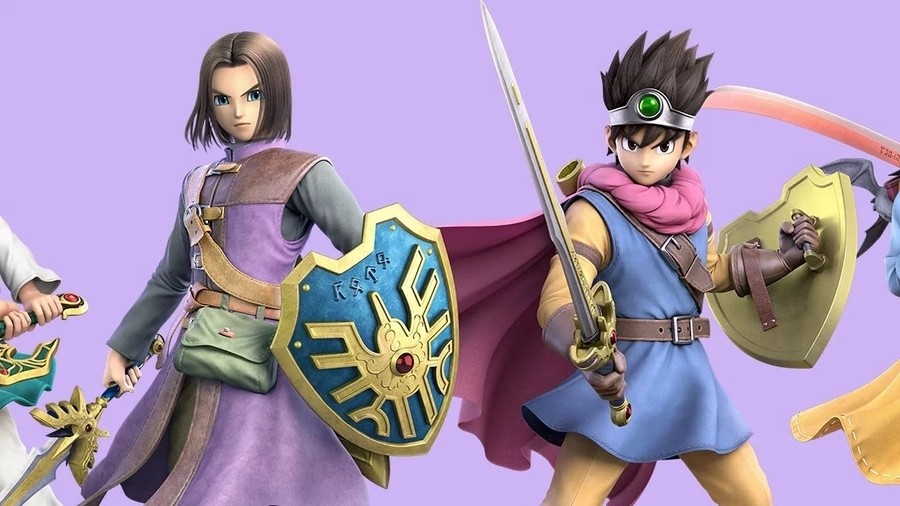 Since being released as a DLC fighter, there's been a fierce debate about Hero's inclusion in Super Smash Bros. Ultimate and whether or not the character should be allowed to participate in the tournament scene. His moveset has a random element and at times this can make him incredibly powerful.
During an interview with Nintendo Life earlier this month, the Dragon Quest XI S: Echoes of an Elusive Age producer Hokuto Okamoto reinforced this:
That's not because he's too powerful, it's because of the random element being too powerful
While events around the world are still deciding what to do about Hero, Nintendo France has now reportedly decided to ban the character from participating in the upcoming European Team Cup. All DLC fighters released after 23rd September are also banned from use within this tournament. Piranha Plant, Joker, and Banjo-Kazooie are all still "legal" fighters.
Is this to keep the fight fair, though? Some players seem to think it's because the character is not viable in competition, but others are suggesting it could be tied to the "language barrier" within Europe. Depending on what language the game is set in during this local tournament, not every participant may be able to read or understand Hero's Command Selection special move.
What do you make of this? Are you surprised to hear Nintendo has banned the Hero from an official tournament? Tell us below.
[source gonintendo.com, via reddit.com]