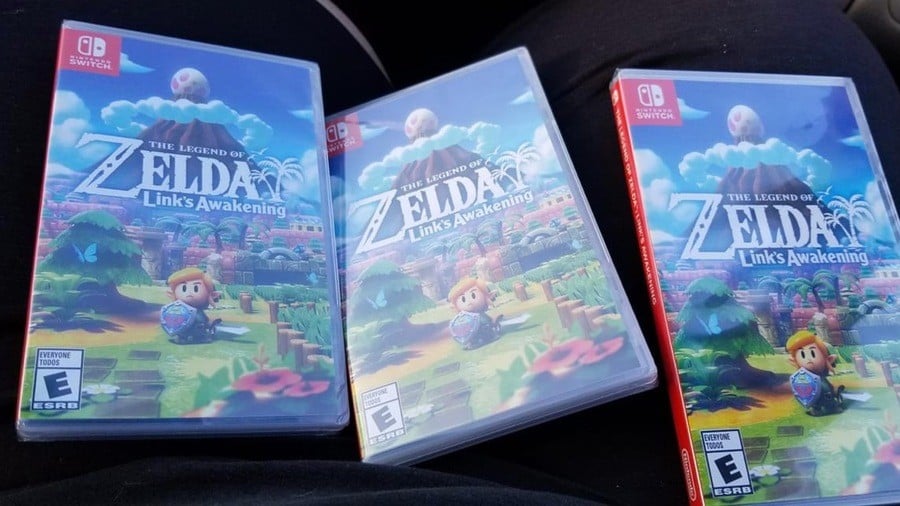 Multiple reports are flooding in today suggesting that copies of The Legend of Zelda: Link's Awakening are starting to find their way to the public, and potentially through rather suspicious means.
The first (and least suspicious) sighting comes from Chile, where the game appears to be available from a high street retailer. Twitter user @Psyfurius has supposedly picked up a number of copies as seen below.
Next up we have a story from L.A., where Reddit user california_king has also shown off an early copy of the game. Rather than a broken street date, this appears to be a particularly naughty case of unaccounted-for copies being sold on. In replies to the original post, california_king says, "The guy who I bought it from even said he works at a warehouse........ I kinda had a feeling there was some shady stuff going on. My friend get whole box extra mis-shipment at place of employment. 24 extra. He sell me. I get for $25".
"Shady" sounds like an understatement to us.
On top of this, there are also mumblings of copies being sold on Facebook Marketplace for $30 each and yet more early sales taking place at Walmart - which wouldn't be surprising considering the retailer's confusingly brazen attitude towards release dates just lately.
The game's out officially in just three days' time, so you won't have long to wait before you can pick it up via more trustworthy means, but you might want to keep an eye out for things being spoiled online. Of course, with this being a remake of a 26-year-old game, spoilers shouldn't be as much of an issue, but you've been warned regardless!
[source twitter.com, via reddit.com, mynintendonews.com, nintendosoup.com, gonintendo.com]