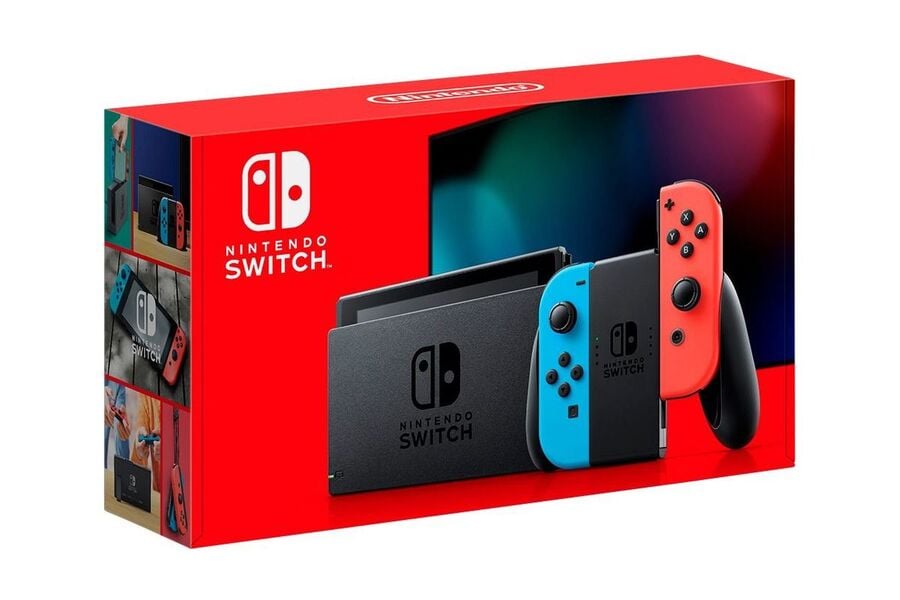 Over the last few weeks, Nintendo's revised Nintendo Switch console with improved battery life has been appearing in stores worldwide. You can tell the difference thanks to the new, bold red packaging, and while many won't feel the need to upgrade, there are plenty of Switch owners who have been trying to get their hands on one.
As it turns out, the new Switch revision appears to be pretty popular in Japan. Japanese site Ninten-Switch has reported that various Japanese retailers have been selling out of the new model, including Amazon Japan, Rakuten Books, 7-Eleven, Yamada Denki, and Bic Camera. Indeed, taking a quick look on Amazon Japan reveals that it doesn't expect to be able to ship the revised model for almost a week due to its initial shipments being snapped up by eager customers.
Luckily, grabbing a revised Switch in the west is somewhat easier, but the situation does make us wonder how the Switch Lite's launch later this month will fare. We don't imagine it'll completely sell out in the west (at least, we hope it won't) but perhaps Japanese fans will have a harder time getting one. You may recall that when the original Switch launched, Japanese customers had to enter into lotteries just to have a chance at buying one. Hopefully the same doesn't happen here.
Have you picked up the revised Switch model? Do you have any intention on doing so, or are you happy with the performance of your original Switch? Let us know with a comment below.
[source ninten-switch.com, via nintendosoup.com]