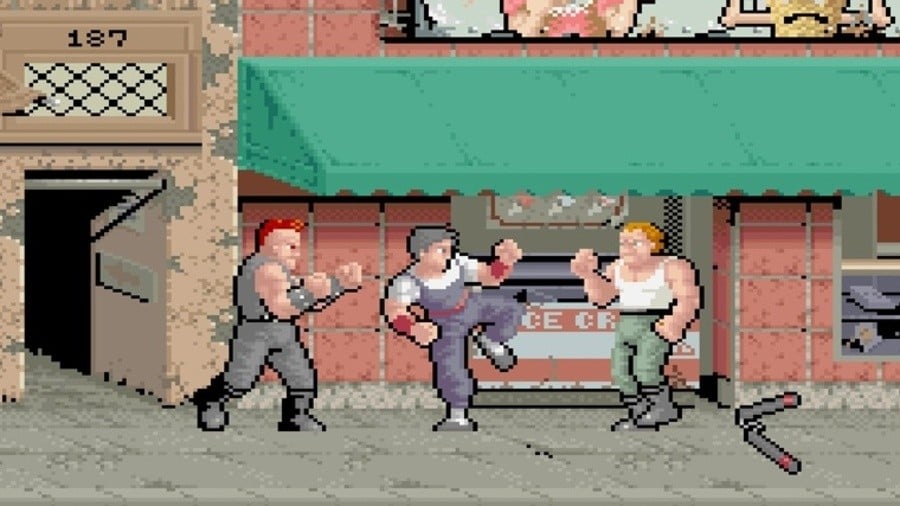 If River City Girls is beyond your budget, and you still want some beat 'em up action on Switch this week, then it might be worth taking a look at Hamster's latest Arcade Archives game, Vigilante. It was originally released by the Japanese developer Irem (best known for R-Type) in 1988 and is designed for 1-2 players.
This game is said to be a spiritual sequel to Kung-Fu Master (known on NES as Kung-Fu) and sees you take on the role of a vigilante who sets out to rescue "his beloved Madonna" from the "Rogue Gang" – a rebellious group law enforcement can't even stop. You'll have to punch and kick your way through five stages of New York until you save the day.
As normal, this is a "faithfully reproduced" arcade classic, that allows players to change various settings including difficulty. You can also compete against other players from around the world by challenging their high scores. If you're interested, the game is available now from the Switch eShop and will set you back $7.99 / £6.29.
Will you be downloading Hamster's latest release? Leave a comment below.