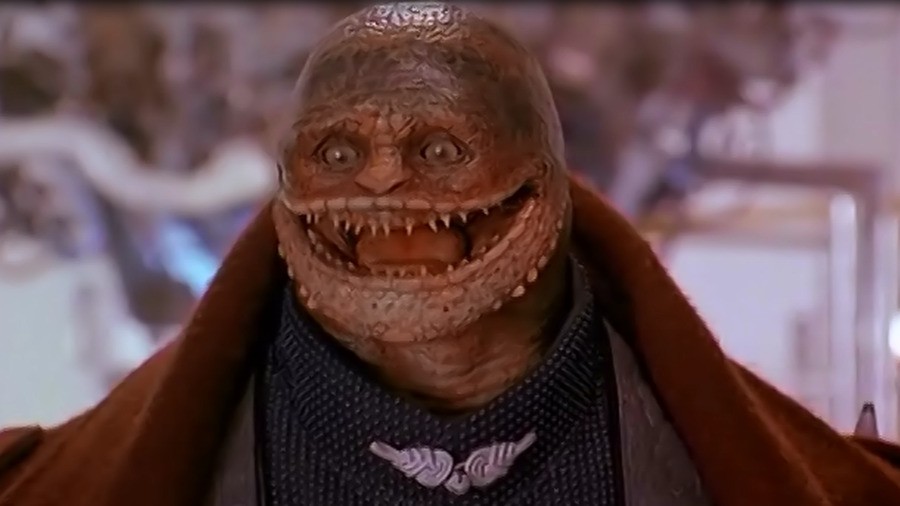 The Super Mario Bros. movie may well be considered to be pretty awful by most, but it still has a small group of dedicated fans and it would appear that they've stumbled across something of a goldmine.
The folks over at SMBmovie.com, a website which is dedicated to cataloguing just about every last detail that can possibly be squeezed out of the movie and its merchandise, have managed to get their hands on a VHS tape containing cut footage from the film. The tape appeared on eBay alongside materials owned by the film's primary producer, Roland Joffé.
The deleted scenes come in the form of an extended rough cut of the final film, with around 15 minutes' worth of additional footage present in total. SMBmovie.com is slowly starting to roll out the new footage in parts, starting with the video below.
As you can see, the footage is indeed 'rough', but does include some interesting little tidbits of info. As SMBmovie notes, the scene shown establishes Mario's full name - Mario Mario - before the story hits Dinohattan's Police Station, and also shows the origins of Mario's "Nobody touches my tools!" line which would go on to be included on merchandise for the film.
As we mentioned above, more clips of footage are expected to be shared on SMBmovie's YouTube channel going forward, so make sure to keep an eye out if you want more.
Do you happen to be a fan of the Super Mario Bros. movie? Have you perhaps been fortunate enough to have never seen it? Let us know with a comment below.
[source youtube.com, via smbmovie.com, kotaku.com]