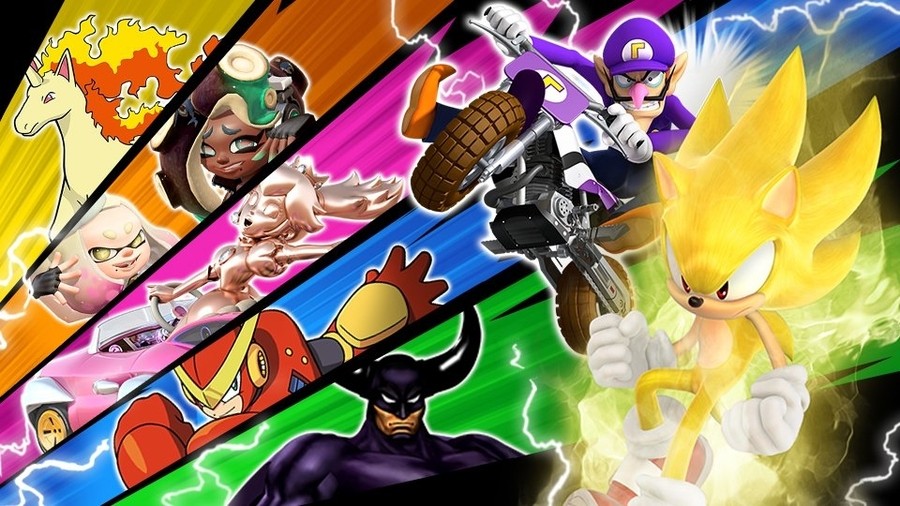 This week's Super Smash Bros. Ultimate spirit event is all about getting a speed-boost. As you can see above, there's Super Sonic, Waluigi on a bike, Pink Gold Peach and there's even some F-Zero representation. Rapidash along with Pearl and Marina from Off The Hook are also apparently fast.
The event starts this Friday on 16th August and will run for a total of three days. Here are the details:
Spirits with speed-boosting skills will be revving up on the Spirit Board! Defeat them in battle to earn more gold than usual.
Earlier in the week, Nintendo also revealed the Link's Awakening spirits were no longer limited to events, allowing players to grab them from in-game shop or the spirit board.
Will you be participating in this week's event? Tell us down in the comments.
[source twitter.com]