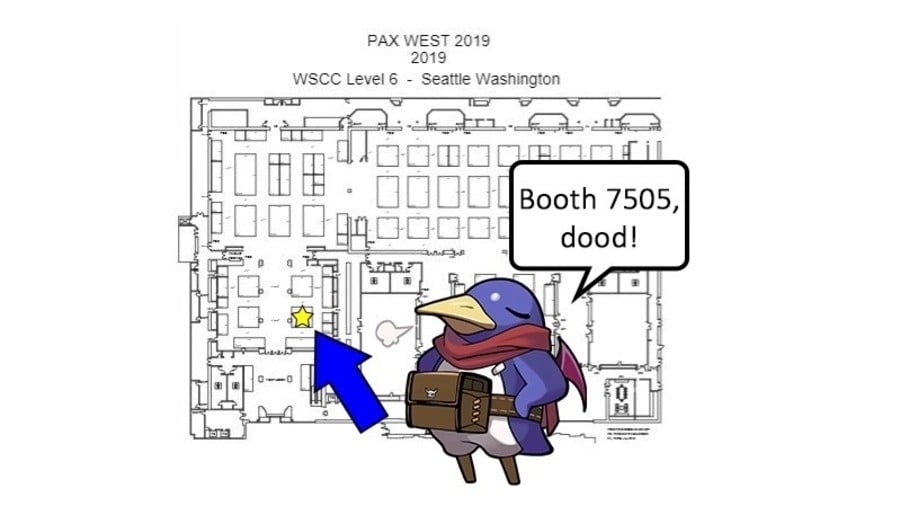 NIS America, a subsidiary of Nippon Ichi Software, has announced it will be attending this year's PAX West in Seattle, WA from 30th August to 2nd September.
It promises to "heat up" the show with six playable titles. One of these is a "mystery title" that has not yet been announced. Three of the titles currently on the list are already Switch bound:
The Legend of Heroes: Trails of Cold Steel III, Disgaea 4 Complete+, Utawarerumono: ZAN, Destiny Connect: Tick-Tock Travelers, The Alliance Alive HD Remastered, and one mystery title that's yet to be announced...
If you play one of the demos at the NIS America booth located on Level 6 of the show floor, you'll receive a special pin. Anyone who preorders a game will receive a special poster. There is also a prize up for grabs if players can overcome a "special game challenge" tied to the mystery title and a Stamp Rally where you can collect four themed penny designs.
For more information, check out the NIS America website.
Are you excited for any of the upcoming NIS America game releases? What mystery title would you like to see revealed? Leave a comment below.
[source gematsu.com]