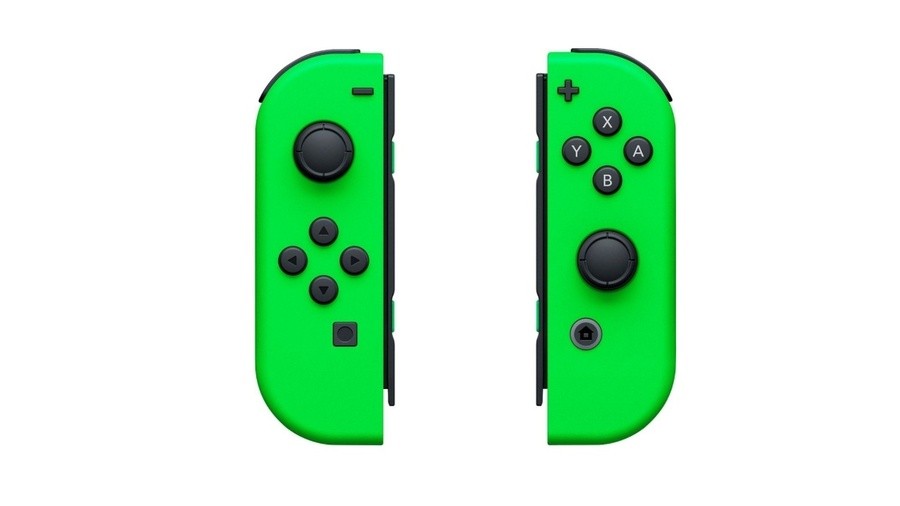 Switch owners located in North America can now pre-order a neon green Joy-Con set from Best Buy. Both Joy-Con are apparently the same colour as ones featured in the Splatoon 2 themed sets.
The only way to previously acquire a full neon green Joy-Con set was to buy the right one in North America or Europe and then import a Japanese set featuring the left one. Now, though, Joy-Con collectors in North America at least will be able to buy an entirely green Joy-Con set.
According to a listing on the Best Buy website, as discovered by Twitter user Wario64, this neon green Joy-Con set – reportedly exclusive to the retail giant – will go on sale on 27th October for $79.99 (right before the release of Luigi's Mansion 3). Pre-orders are now also available. It's unknown at the time of writing if this same Joy-Con bundle will be made available outside of North America.
To get a better idea of the current Joy-Con colours and sets available, take a look at our detailed guide.
Is this the Joy-Con set you've been waiting for? Leave a comment down below.
[source youtu.be]