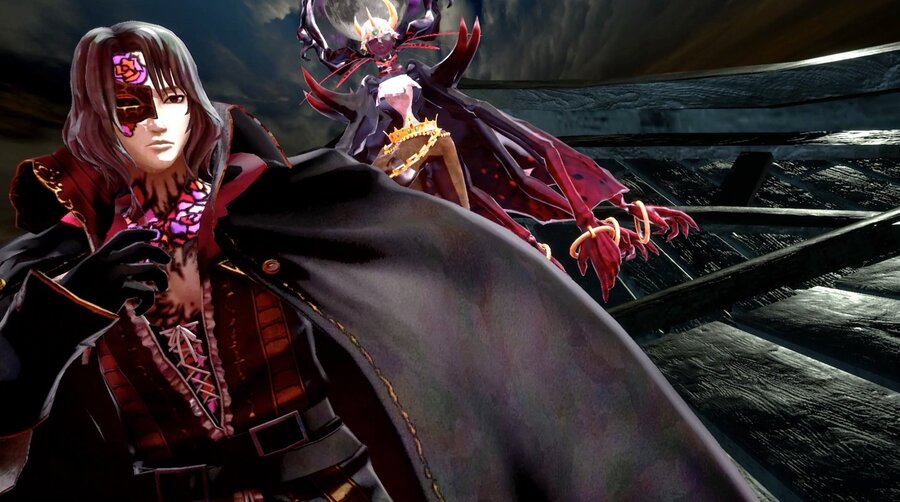 Since Bloodstained: Ritual of the Night launched on Switch last week, rather a lot has been said about how it stacks up (or in some cases, doesn't really stack up) against versions available on other platforms.
On top of the game-breaking bug which was recently discovered across all editions, the Switch version doesn't look quite as polished as the game does on PS4 and Xbox One. This is to be expected to an extent, of course, but we don't usually see such a dramatic difference between the different consoles.
Digital Foundry has shared a new video exploring all available versions, comparing the Switch edition to others and examining why it feels slightly inferior. Kicking things off with the game's resolution, the Switch version achieves 720p while docked (most of the time) and 576p when in portable mode; the PS4 and PS4 Pro both hit 1080p and the Xbox One X boasts full native 4K.
Digital Foundry notes that the anti-aliasing technique used on the game doesn't work well with the low resolutions on Switch, creating a "smeary looking image". The resolution isn't the biggest problem here, though, with texture quality also taking a tremendous hit - making objects fuzzier and lacking the refined detail present in other versions - and other effects like water look noticably different to those available elsewhere.
We'll let you jump into the video itself to explore the rest of Digital Foundry's analysis, although we feel it worth pointing out that the development team has promised numerous updates for the Switch version to improve its performance.
Have you already got the game on Switch? How have you been finding it? Share your thoughts with us in the comments below.
[source youtube.com]