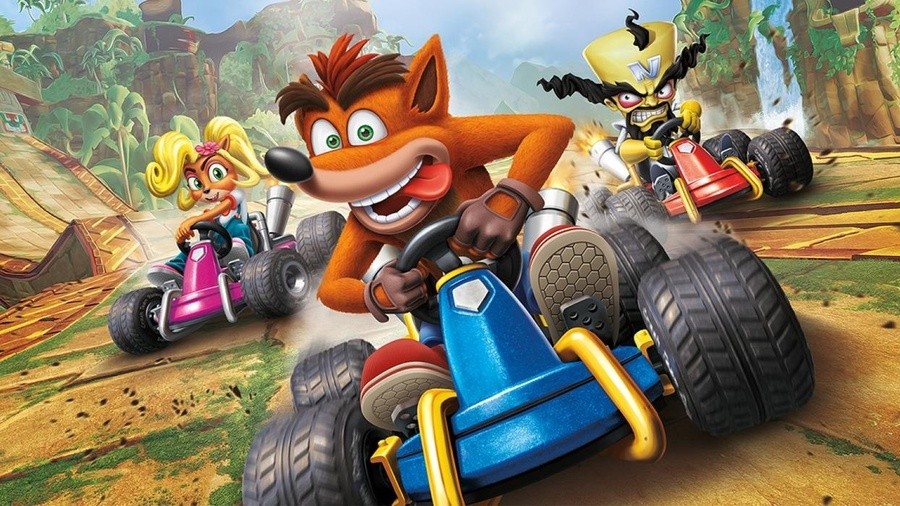 Crash Team Racing: Nitro-Fueled is one of many games on Nintendo Switch that can take an incredibly long time to load. Fortunately, the next update coming to the live racing game will significantly improve load times.
Version 1.05 will make use of the Switch's boost mode, which allows the system's CPU to be temporarily overclocked to speed up in-game load times. Below are the full patch notes:
---
Crash Team Racing Nitro-Fueled is a live game and Beenox is continuously working on adjustments and improvements to the racing experience. This patch addresses various quality of life improvements to provide the best ongoing kart racing experience possible. The update is set to go live over the next day for PS4 and Xbox One, and within the following week for Nintendo Switch players.
This patch represents the following platform versions:
PS4 – 1.07
Xbox One – 1.0.1.1
Switch – 1.05
The following will be addressed in the patch:
All Platforms:
Loading time improvements on all platforms
Stability fixes when playing online
Adjustment to track selection frequency when choosing tracks in online matchmaking lobbies
Fix for various track lap exploits
Adjustment of global cooldown for power-ups on all players (prevent timeclock/warp orb spamming)
Fix to lobbies not repopulating properly after player quits
Fix to position shuffling and rewards at race end
Various other issues
Nintendo Switch Specific:
Improvements to loading times using Boost Mode
---
Boost mode was added to the Switch in the April firmware update and improved load times in Nintendo games like The Legend of Zelda: Breath of the Wild and Super Mario Odyssey. Third-party titles such as Mortal Kombat 11 have also made use of it.

Are you glad to hear more games are starting to make use of the Switch's boost mode? Leave a comment down below.
[source resetera.com]