Vblank Entertainment's Shakedown: Hawaii, the successor to the much-loved Retro City Rampage, has received another update on Nintendo Switch.
This second update - following on from May's 'The Mogul Update' - is called The 'Full Tank' update. As you might expect, this brings new vehicles into the mix including the titular tanks, but we've got a full list of everything new right here:
Adds new vehicles including tanks
Adds more enforcement types including agents
Adds a zoomed-out camera option
Adds new shakedown mission scenarios
Adds heat system to shakedowns
Adds off-island travel from the airport
Adds vehicle purchasing
Adds transferring funds to other characters
Game console in living room is now playable
Improves property selection on map screen
Misc. bug fixes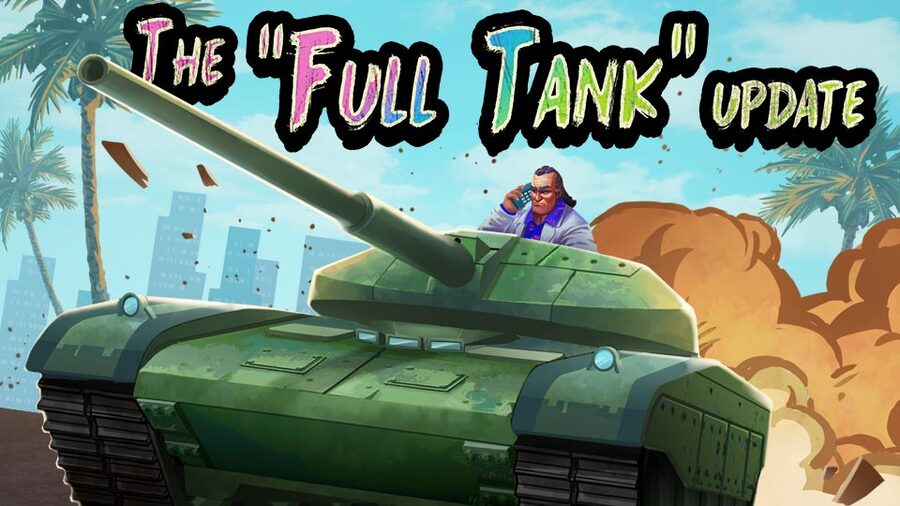 Vblank has also provided a comment on the promised 3DS version of the game. It's still very much on the way and is currently in certification; once approved, a release date will be confirmed. The 3DS game will also benefit from the post-release updates.
Have you enjoyed Shakedown: Hawaii on your Switch? Will you be revisiting the game after this update? Let us know down below.