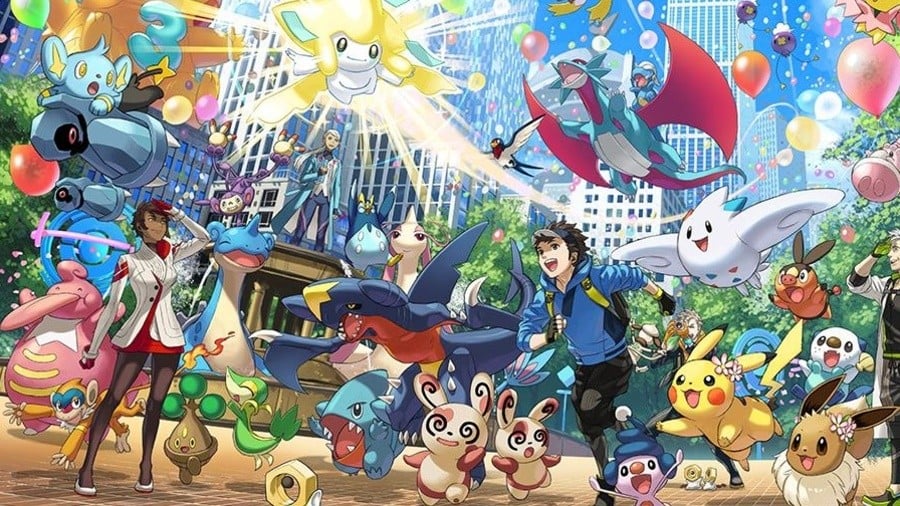 Last weekend, Pokémon GO celebrated its third anniversary. So, what exactly has it accomplished in this amount of time? According to Sensor Tower Store Intelligence data, the game has now grossed an estimated total of $2.65 billion worldwide. This covers transactions across the App Store and Google Play.
It makes GO one of the popular western-made smartphone games to-date. Excluding China, Niantic's game has surpassed both Candy Crush Saga and Clash Royale in the same amount of time. Clash of Clans still holds the top spot, grossing an estimated amount of $3.14 billion.
In terms of spending habits, players in the United States take the lead – making up around 35 percent of gross revenue (approx $928 million). Japan takes out second and is responsible for 29 percent of in-game spending (approx $779 million), and Germany is in third, accounting for 6 percent (approx $159 million).
Google Play is where most GO-related transactions take place and makes up 54 percent of player spending (approx $1.43 billion). The rest is from Apple users ($1.22 billion).
In 2019 alone, GO has grossed $395 million worldwide. This figure is up by 19 percent compared to the first half of 2018. On average, the player base spends $2.4 million within the game each day. Crunching the numbers, that's about $5 per user split across 521 million downloads. Sensor Tower says the augmented reality mobile game is expected to surpass the $3 billion mark by the end of 2019.
Have you spent any money in Pokémon GO? Are you still playing it after three years? Leave a comment below.
[source sensortower.com]