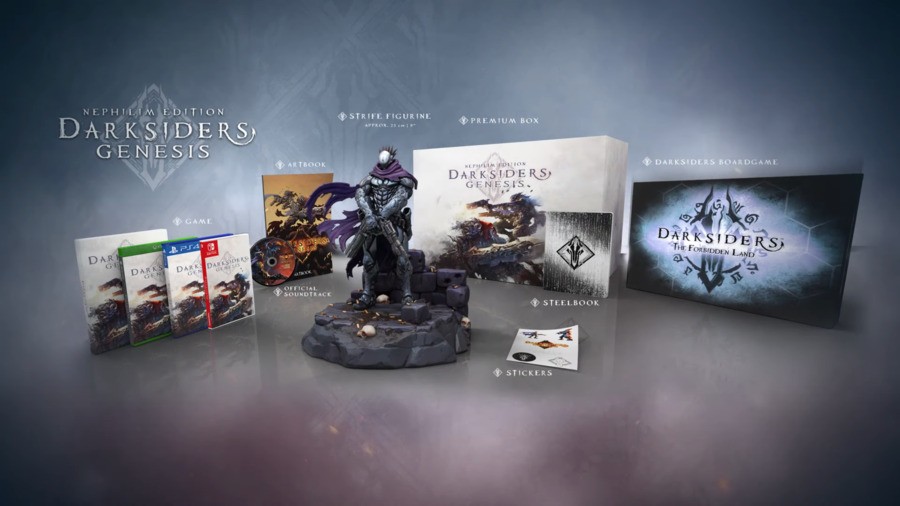 The "Diablo-style action-RPG spin-off" Darksiders Genesis was confirmed for the Nintendo Switch and multiple other platforms last month. Alongside the standalone release, there'll also be a few other versions of the game you can pick up. Surprisingly, this offer extends to Nintendo Switch owners.
First up is the Nephilim Edition, limited to 5,000 units worldwide. It includes the game, a steel book case, 9-inch Strife figurine, art book, stickers, soundtrack and a board game titled Darksiders: The Forbidden Land. According to pre-order listings over on Amazon, it'll set you back $379.99 / £349.99.
If you simply haven't got that much money to burn, you can always opt with the more affordable Collector's Edition. It includes everything but the board game and is priced at $119.99 / £109.99 on Amazon. A standard copy of the game is priced at $39.99 / £34.99, but there's no release date just yet.
For more information about the game itself, check out our previous post.
Will you be purchasing either of these versions of Darksiders Genesis? Leave a comment below.
[source youtu.be]