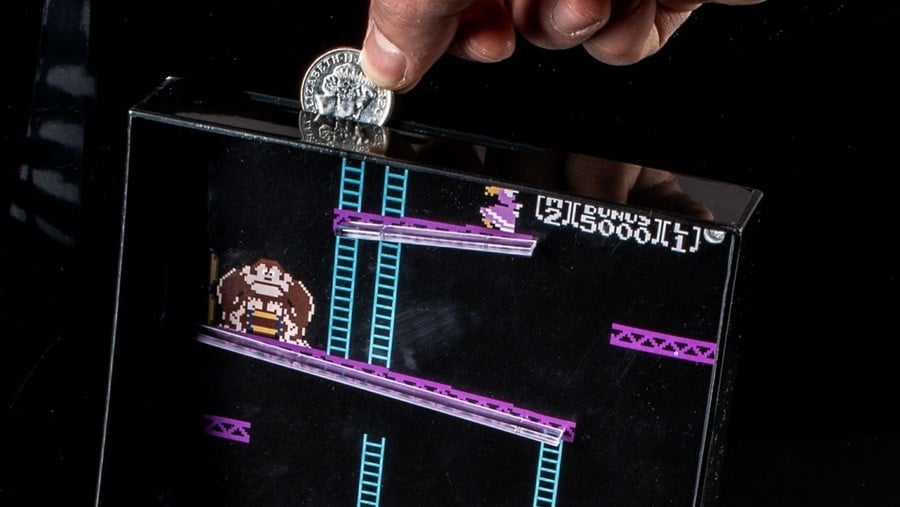 Saving up for all of your favourite video games can be tricky, and while even the coolest of money boxes can't help you to buy them all, it can certainly help you store your cash in style.
This officially licensed Donkey Kong money box is set to release next month, available directly from Merchoid. It stands at 30cm tall and sees your hard-earned coins roll from the top right down to the bottom, just like DK's pesky barrels.
If you're interested in picking one of these up, you can put in a pre-order right now for £16.99. Hopefully the novelty of watching your coins roll around the game level will make you want to save a little more than usual?
What do you think? Will you be getting one? Let us know in the comments below.