Mobile racing franchise Asphalt is speeding onto a Nintendo Switch near you this summer, with a new port of Asphalt 9: Legends.
The series has appeared exclusively on smartphones and PC for the last few years, with earlier editions making it to the Nintendo DS around a decade ago. Its return to a Nintendo platform comes thanks to the series' developer and publisher Gameloft, the studio which also recently brought Modern Combat Blackout over to Switch.
The Switch version of Asphalt 9: Legends will introduce local split-screen multiplayer (up to four players) and a brand new Quick Race mode which is playable offline and online (up to eight players). You can make use of either your Joy-Con, Pro Controller, gyro controls, touchscreen controls, or what Gameloft describes as the 'innovative Touchdrive', a "fresh approach to driving controls that adds a layer of strategic decision".
This is a free-to-download title, and as such, a Nintendo Switch Online account won't be needed to play online. Gameloft promises that while microtransactions exist within the game, players will "be able to enjoy the game and unlock all content without making an in-game purchase". An 'Asphalt 9: Legends Starting Racer Pack' will be available at launch which offers supercars and resources to boost your progress right from the off.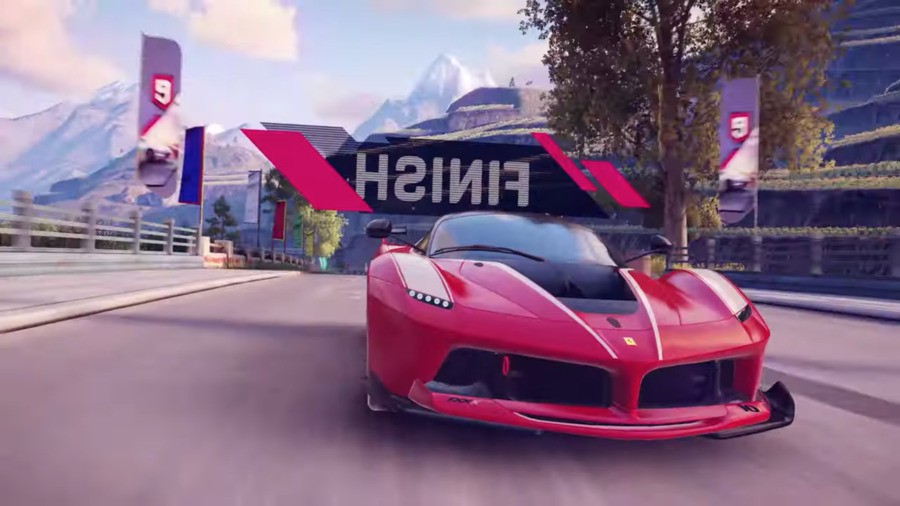 Will you be giving this one a go this summer? Let us know your thoughts in the comments below.