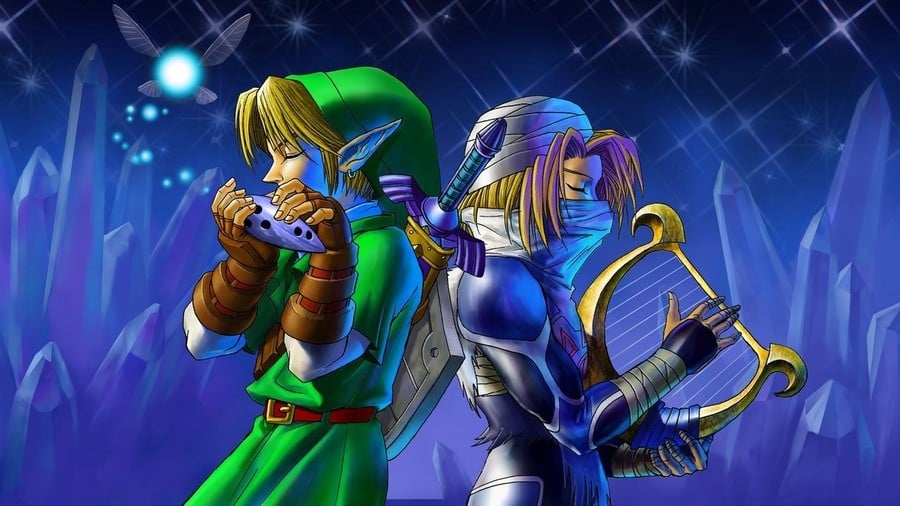 If you're spending your valuable time perusing our lovingly crafted website, chances are that you're probably quite the fan of Super Mario and The Legend of Zelda.
If so, we'd urge you to check out these two albums featuring music from both series transformed into '80s and '90s-inspired electronica. Both released through Gamechops and available to listen to in full on YouTube, these albums celebrate the rich history of their chosen franchises by exploring tracks from numerous games.
The first of the two, called 'Zelda & Chill', was produced by German beat-maker Mikel and mastered by Philadelphia-based Dj CUTMAN. We've got a full tracklisting below the video if you'd like to check out particular songs. You can also buy the album from Amazon, or stream it from Spotify and more.
0:00 - Fairy Fountain
2:43 - Dark World
5:29 - Lost Woods
8:08 - Song of Storms
11:46 - Minuet of Forest
14:40 - Gerudo Valley
17:44 - Oath to Order
20:44 - Dragon Roost Island
23:38 - Kakariko Village
26:13 - Ballad of the Goddess
28:54 - Breath of the Wild
31:11 - Hateno Village
34:53 - Legend of Zelda
37:55 - Ocarina of Time
Next up is 'Mario & Chill', a spiritual successor to the Zelda album, this time from synthwave artist, Helynt. This newer release actually drew our attention to the Zelda album, too, and Dj CUTMAN was also involved in this project.
As before, you can buy the album on Amazon or stream it from Spotify and more.
00:00 Rainbow Road (Mario Kart 7)
03:42 Overworld (Super Mario World)
06:43 Odyssey (Fossil Falls, Mario Odyssey)
09:31 Dire Dire Docks (Super Mario 64)
12:45 Steam Gardens (Super Mario Odyssey)
16:17 Gusty Garden Galaxy (Super Mario Galaxy)
20:00 Deep Castle (Mario & Luigi Bowser's Inside Story)
22:05 Rosalina (Observatory, Super Mario Galaxy)
24:21 Luma (Super Mario Galaxy)
27:09 Piranha Plant Lullaby (Super Mario 64)
28:35 Staff Roll (Super Mario 64)
31:52 Game Over (Super Mario World)
What do you think? Perfect background music to work to, or maybe even to drift off to sleep at night? Share your thoughts with us in the comments below.
[source youtube.com, via youtu.be]