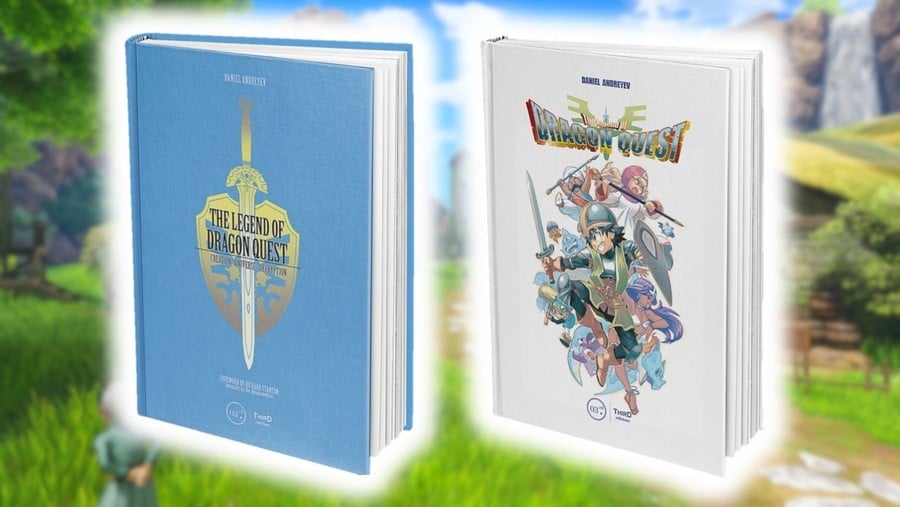 If you're a fan of Dragon Quest who just so happens to like reading up on your favourite games (which we hope you do, considering your visiting this very site!) then this book might well be perfect for you.
From journalist Daniel Andreyev, 'The Legend of Dragon Quest' is available now in both standard and collector's editions. It explores the series from a unique perspective, looking at the saga "and its role as a major social phenomenon that has influenced several generations in Japan".
You can see both versions in the image above (standard is on the left); the collector's edition comes with the following included:
Collector's Edition
- The book 'The Legend of Dragon Quest'
- A variant cover
- A bookmark
- A lithograph
- A dust jacket with both covers (regular and collector) on each side
- The ebook (ePub and MOBI)
If you're interested in picking one of these up for yourself, you can get one directly from publisher Third Editions. The standard release is available for $29.95, and the collector's edition is up for $34.90. Both are hardcover books with 192 pages.
Do you have any books on your favourite game franchises? Will you be adding one of these to your collection? Let us know below.