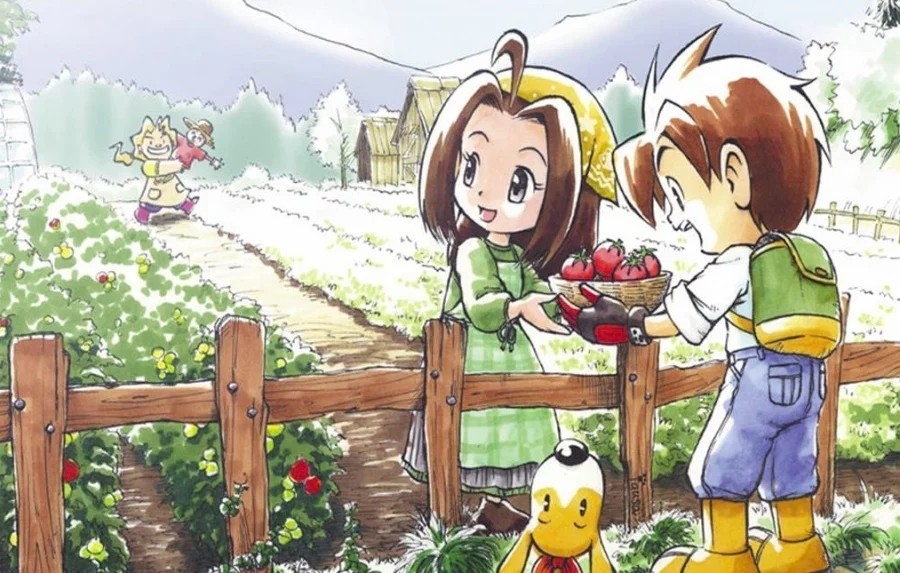 With less than two weeks until E3 begins, more and more developers are getting certain announcements out of the way before being overshadowed by much bigger releases. The Pokémon Company even got in on the action earlier this week, sharing news about new Pokémon games and apps currently in development.
Natsume has now followed, revealing Harvest Moon: Mad Dash for the Nintendo Switch and PlayStation 4. The game will be a spin-off to the well-known farming simulator series, but apart from that, we'll just have to wait until E3 2019 actually begins to find out more and see what it looks like. The Natsume president and CEO Hiro Maekawa also said fans might be "surprised" with the new take on the series, which allows players to "enjoy the classic features" in new and exciting ways.
Alongside Mad Dash, Natsume will be showing off Reel Fishing: Road Trip Adventure and Cosmic Defenders. On a related note, last week it was discovered a complete edition of Harvest Moon: Light of Hope Special Edition would be released on the Switch in the near future. Natsume's president also previously revealed the Switch version of this release in May last year outperformed the company's expectations, setting new physical and digital sales records.
Are you looking forward to finding out more about Mad Dash? Tell us below.
[source gematsu.com]