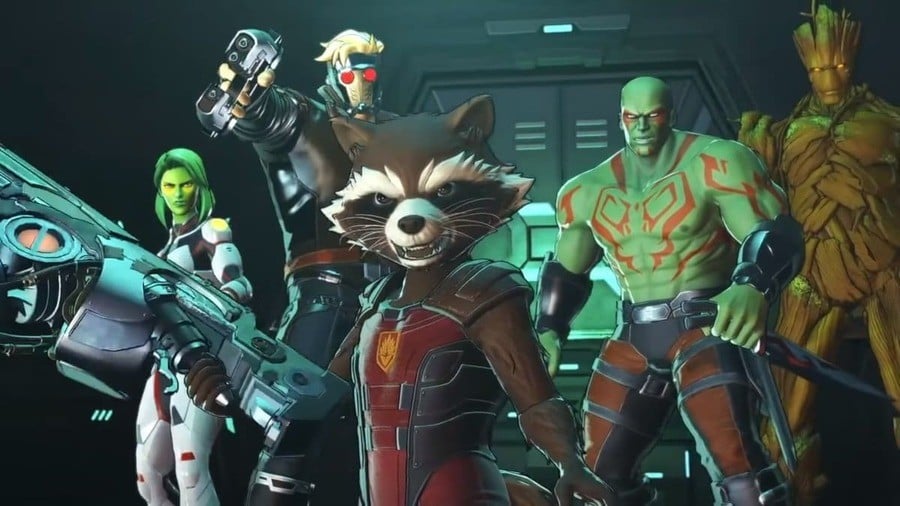 If you prefer to buy your big releases digitally, you'll likely be interested to know just how much room Marvel Ultimate Alliance 3: The Black Order will take up on your Switch. Luckily, that info has now been shared.
The North American eShop listing has updated to reveal that the game will use up 13.2GB of your Switch's memory (so just a tad bigger than Super Mario Maker 2, then). With the Switch's internal storage only standing at 32GB (or slightly less after taking away the space needed for the operating system) you may well find yourself needing a microSD card if you own other games, too.
While we're here, the eShop listing has also revealed that the game will support English, Japanese, Spanish, French, German, Italian, Korean and Chinese languages, and confirms that 1-4 players are supported both online and via local wireless. Earlier this week, we shared a video containing several minutes of new gameplay.
If you do happen to need a microSD card for your Switch, our handy guide to the best deals might come in handy. A new 1TB microSD card has recently launched, but you might need to remortgage to even consider it.
Will you be buying Marvel Ultimate Alliance 3: The Black Order digitally? Or are you a physical fan? Let us know down below.