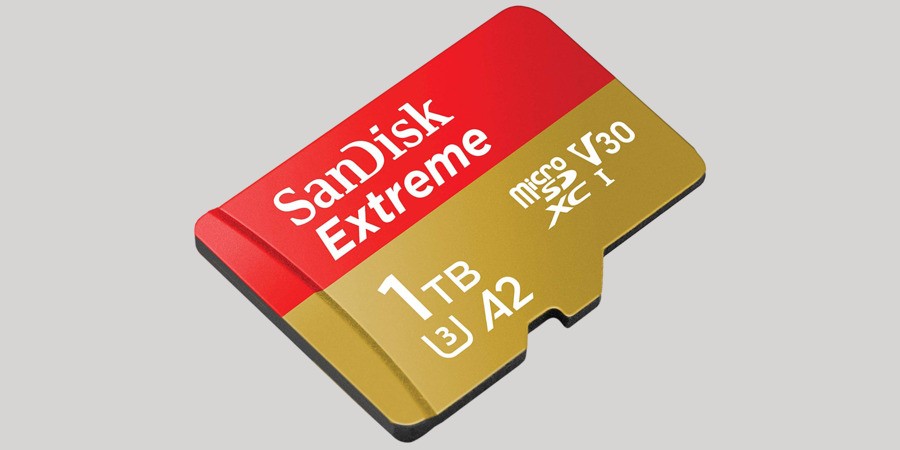 Nintendo is making quite a large push to encourage its customers to download their flagship games on the Switch, rather than by physically on a game card (which obviously has associated manufacturing costs among other things. During the Super Mario Maker 2 Direct yesterday, Nintendo even unveiled a rather tempting game voucher discount programme which will no doubt stimulate growth in digital sales even more.
If you are anything like us, your puny micro SD card is struggling to keep up with the weight of all these retail downloads. Sure, Super Mario Maker 2 may only take up 2.8GB of your precious storage, but some third-party games such as NBA 2K19 can take up 31.5GB of space, so Switch owners are turning to ever-larger micro SD cards in order to store all their games so they don't have to keep deleting and redownloading all the time.
SanDisk may well have come up with the ultimate solution for this problem, however; their newly released 1TB Extreme Micro SD card offers a crazy amount of storage. SanDisk's Extreme lineup of microSD cards advertise 160MB/s read and 90MB/s write speeds so it will be more than suitable for your Switch, like SanDisk's other cards in the Extreme range.
But of course there is a catch; currently, the 1TB micro SD card will cost you a whopping $449.99 in the United States and £453.99 in the UK. If you don't think you can get away with that on your birthday list, you might want to encourage your loved ones to buy you a 400GB or 512GB micro SD card, as those prices are now beginning to get a lot more enticing. You can find lots of options to suit any budget in our handy guide for the best Nintendo Swich micro SD Cards.

If you happen to be extremely rich and demand the best, then you can pick up the 1TB Micro SD card here:
Let us know if you plan on picking one up with a comment below...