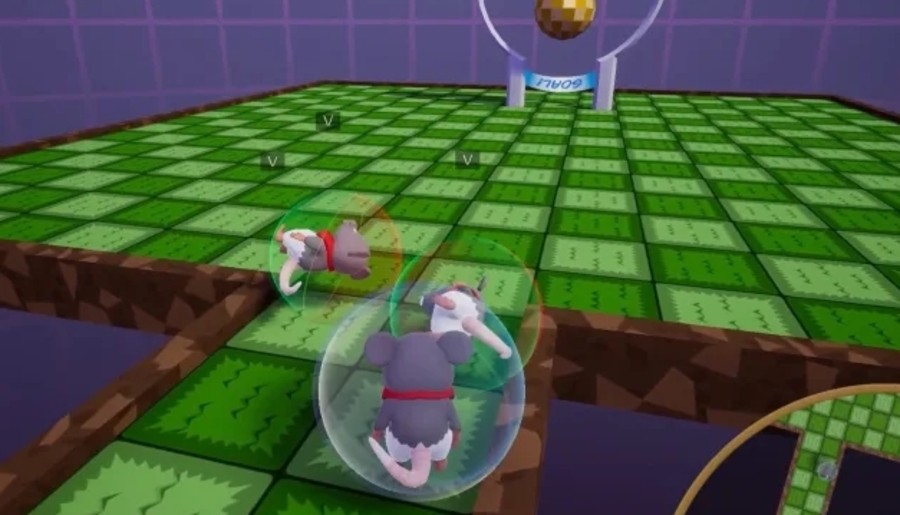 Take a moment to reflect on the GameCube era and one series that might stand out is Sega's Super Monkey Ball, originally developed by Amusement Vision – the team also known for F-Zero GX. Outside of the arcade release, the first two console versions were arguably the best entries in the Monkey Ball series and since then newer entries have often failed to recreate the magic. Sega hasn't helped the situation either, with the last Monkey Ball game launching on mobile devices in 2014 and sharing no similarities to the mainline platform party games.
Now, an Indiegogo crowdfunding project is taking matters into its own hands by releasing a title heavily inspired by the Super Monkey Ball series. You could perhaps think of Rolled Out! as more of the same, with the game's lead designer Brandon Johnson even admitting it has the "same basic mechanics" and the project page describing it as a "love letter" to the Super Monkey Ball series.
Brandon's knowledge of the Monkey Ball series dates back to when he was much younger. Over the past year, he's even made two major Super Monkey Ball 2 ROM hacks featuring over 200 levels, and has studied physics and level design in order to recapture the spirit of Sega's series. Rolled Out! promises to include 310 stages, five main difficulties, online multiplayer, customisable settings and plenty of cute animals in balls. At this point in time, the title has only been funded for a PC release, but the developer has also teased a possible Nintendo Switch release in the future.
Have you been waiting for a Super Monkey Ball revival? Would you like to see Rolled Out! on the Switch? Tell us below.
[source indiegogo.com]