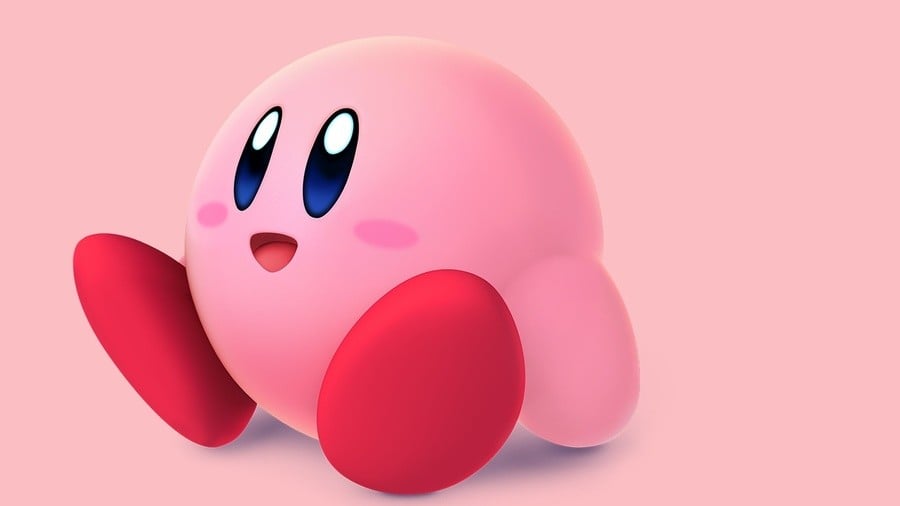 Oh Kirby, you adorable little blob of joy. The star of his very own franchise, hero of the recent Super Smash Bros. Ultimate apocalypse, and all-round loveable gaming icon, Kirby is no doubt a popular figure amongst readers of this very site. Despite his fame, though, one very important question remains: what exactly is contained within those shoes?
You may have seen some weird and wonderful images mocked up by fans over the years, dreaming about what Kirby's feet might look like. A strange topic to think about, perhaps, but he has always worn those giant pair of shoes and we've never seen what's underneath. Does he have abnormally large feet that are about half the size of his body?
Well, Kotaku recently put this very question to HAL Laboratory's director, Shinya Kumazaki, hoping to figure out the mystery once and for all. Surprisingly, while not quite giving away the secret, Kumazaki shared some interesting details about the concept behind Kirby's design.
"It's definitely a unique question…I couldn't help laughing a bit. But I'm afraid the mysterious composition of Kirby's body is top secret."

"I would like to talk a little bit about designing the running animation where Kirby's feet kick out into the air while running across the ground. Kirby's body is uniquely shaped compared to us humans, but the animation we designed is reminiscent of movement that's not so different from humans walking. It was created based on the idea of a human running energetically, with the thighs, knees, and ankles invisible, but nevertheless accounted for."
He goes to compare Kirby's movement to that of a "lively child running around in a wide meadow", as if the idea of Kirby having invisible knees and ankles wasn't enough for one day. We might not have our answer, but it's interesting to see how his animation was imagined.
Just another day in the world of gaming.