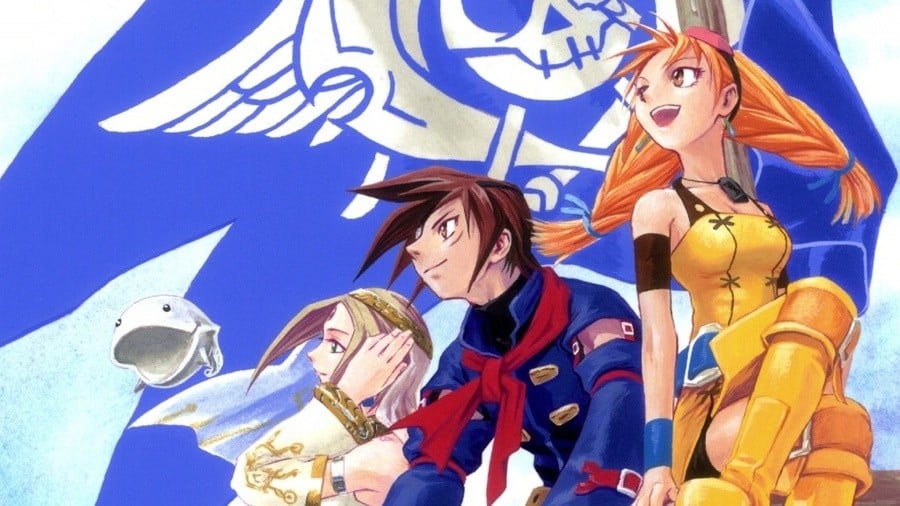 When Skies of Arcadia was originally released on the Sega Dreamcast in the year 2000, it was widely praised by fans and critics alike. To this day, it's still considered to be one of the greatest JRPG and video games of all-time.
After underperforming commercially on the system, it was then ported across to the Nintendo GameCube as Skies of Arcadia Legends in 2002 when Sega exited the hardware business.
In a recent interview with Kotaku, the producer of the game Rieko Kodama was asked about the possibility of the game being re-released on the PC or modern video game hardware such as the Nintendo Switch.
Unfortunately, Kodama wasn't very direct with her reply, instead stating how she was "very grateful" the game had a special place in the hearts of those who had played it and was happy to hear fans were openly voicing their wishes.
As for a sequel - don't go expecting any announcements in the near future. Kodama believes the GameCube release was more than enough:
"I personally feel that [the GameCube's] Skies of Arcadia Legends completed the "director's cut" of the title. But I am honored when fans of the game who have become game developers themselves express interest in creating a sequel. It makes me happy to think of its legacy being passed on in this way."
Would you like to see Skies of Arcadia re-released one day on modern hardware? How about a sequel? Did you play the GameCube or Dreamcast version? Tell us in the comments.
[source kotaku.com]