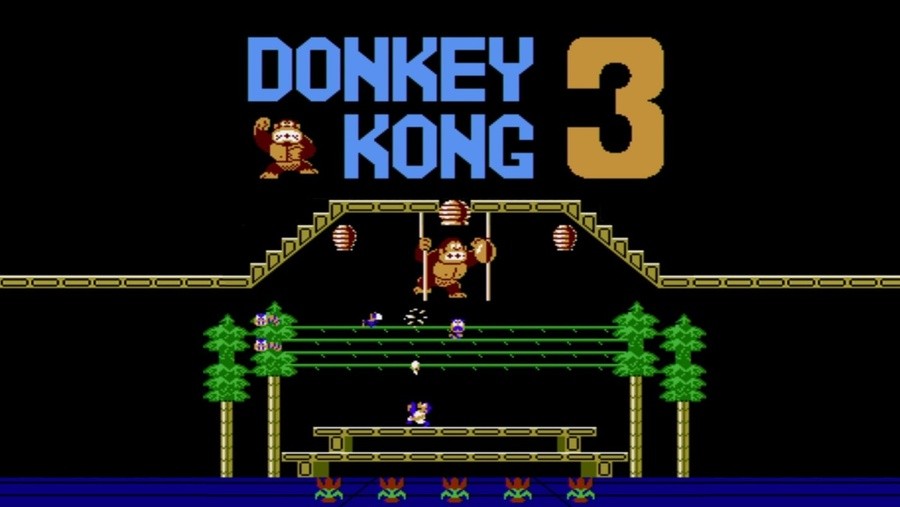 Hamster has revealed the next game in its ever-growing Arcade Archives series on Switch, and this time we're being treated to Donkey Kong 3.
Also launching on the NES three years after its arcade debut, Donkey Kong 3 is - perhaps unsurprisingly - the third entry in the original Donkey Kong series. Naturally, official footage isn't the easiest to come by, but we've shared a gameplay video from YouTube below along with a description of the game.
Donkey Kong 3 is a shooting game released by Nintendo in 1983. Take on the role of the hero Stanley, and use your Sprayer to drive away Donkey Kong and exterminate the various flower-stealing bugs that appear in the botanical garden. Get high scores with a perfect bonus by chasing off Donkey Kong and having no flowers stolen!
The game will arrive on 5th April with the familiar pricing of $7.99 / €6.99 / £6.29.
Make sure to chase DK all the way to the comment section and let us know if you'll be picking this one up.