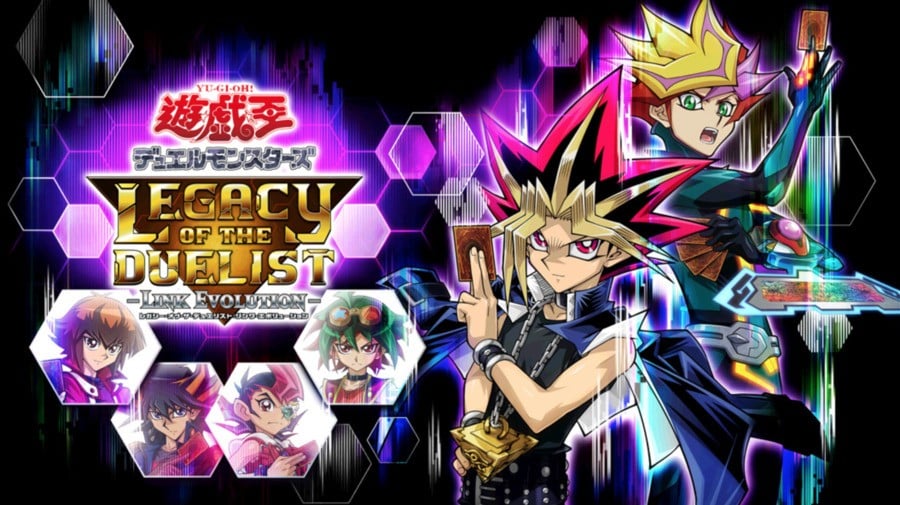 Konami Digital Entertainment has announced that Yu-Gi-Oh! Legacy of the Duelist: Link Evolution will be launching exclusively on Nintendo Switch this summer.
The game is based on the official Yu-Gi-Oh! trading card game, and will have players taking on iconic duelists from the series' universe. You'll also be reliving the stories from the original animated series through Yu-Gi-Oh! ARC-V and challenging the newest generation of Duelists from the virtual world of Yu-Gi-Oh! VRAINS.
We've got a list of key features for you below.
- Build and customise a Deck from more than 9,000 cards, the most in any Yu-Gi-Oh! TRADING CARD GAME video game
- Challenge other players with local-play or Nintendo Online
- The addition of Link Monster cards not only change the way seasoned Duelists play their cards, but where they play them
- Take on the roles of the animated series' villains with Reverse Duels
- Compete with Battle Packs for Sealed play and Draft play
- Includes all previously released Yu-Gi-Oh! Legacy of the Duelist content
You should be able to get a quick sense of the action in the trailer below, originally released in 2016 for the Steam version of the game. The original game was called Yu-Gi-Oh! Legacy of the Duelist (without the Link Evolution bit), so expect a few minor differences.
As mentioned above, the game is set to arrive on Switch this summer. More specific details are yet to be shared.
Are you a Yu-Gi-Oh! fan? Will you be keeping an eye on this one? Tell us below.