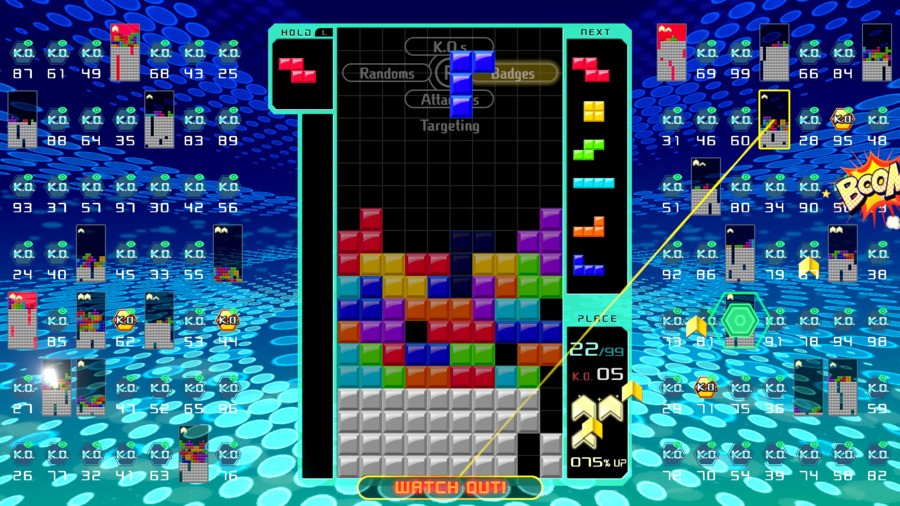 Several hours ago, we shared the news that a Tetris 99 Maximus Cup event was arriving in North America, giving players the chance to earn a number of My Nintendo Gold Points by claiming victory royales, Well, we're pleased to confirm that an almost identical event is taking place in Europe, too, so you better get practising.
Yes, just like the North American equivalent, Tetris 99 players will be able to take part in a special event to win 999 My Nintendo Gold Points (worth £9.99 / €9.99 on the eShop). The event will take place from 1pm GMT on 8th March until 7am GMT on 11th March.
The European event's rules are slightly different to the North American competition, however. Rather than having to place inside the top 999 performing players, the European variant will simply choose 999 players at random from those who manage to claim a victory during the event. The official terms for the event state that "the number of Tetris Maximus wins achieved has no influence on the chance of winning a prize".
So, if you're feeling up for the challenge, make sure to log on to the game during these times to take part. If you have a Nintendo Switch Online subscription and haven't checked out Tetris 99 yet, then what are you doing? It's brilliant.
Will you be taking part? Do you like the sound of Switch Online events like this? Tell us below.
[source nintendo.co.uk]