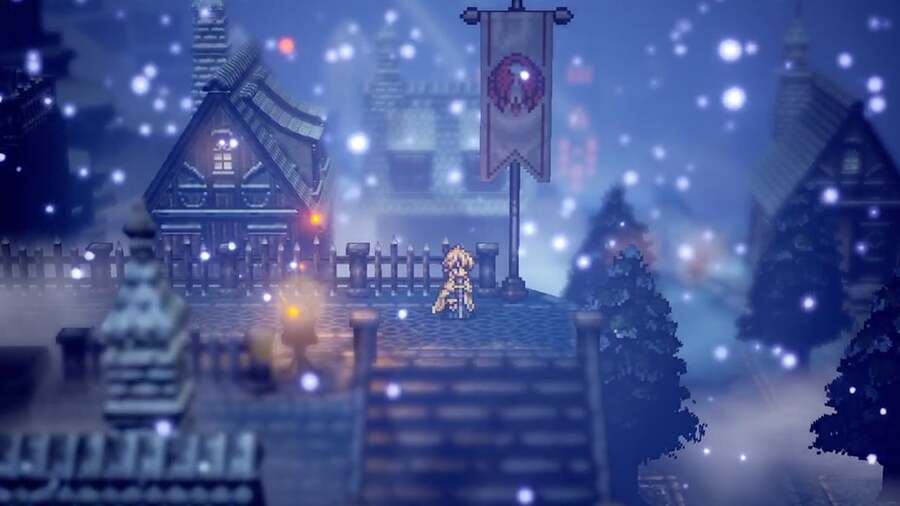 Last Friday, Square Enix revealed that Octopath Traveler will soon be making the jump to mobile with a brand new smartphone game, simultaneously confirming that a new console experience is also in the pipeline. It looks like we might be hearing first impressions of the mobile game from players pretty soon, as Japanese fans can now apply to take part in an early demo.
Called Octopath Traveler: Champions of the Continent, the game is said to be a free-to-play single-player RPG. This early demo is being distributed "in order to obtain feedback", no doubt helping the development team to have the game in the best state possible when it launches. As noted above, the demo is only available to Japanese players, but here are the details provided in case you're interested:
Early Demo Distribution Window
- March 26, 2019 from 13:00 JST to April 2, 2019 at 13:00 JST

Recommended Hardware
- iOS: 10.00 or above, iPhone 7 or above
- Android: 6.0 or above, 2GB RAM or above

Sign-Up Window
- March 12, 2019 to March 17, 2019
Number of Accepted Applicants
- 1,600 (800 iOS users / 800 Android users)
If you happen to live in Japan and want to try it out, all you need to do is fill out this application form and hope to be one of the lucky few who gets chosen. You'll need a Square Enix Members account to do so, though.
We also have the first trailer for this new smartphone game available to watch right here if you're interested.
Are you excited by the thought of new Octopath Traveler games? Will you give the mobile game a go when it arrives? Let us know in the comments.
[source gematsu.com]