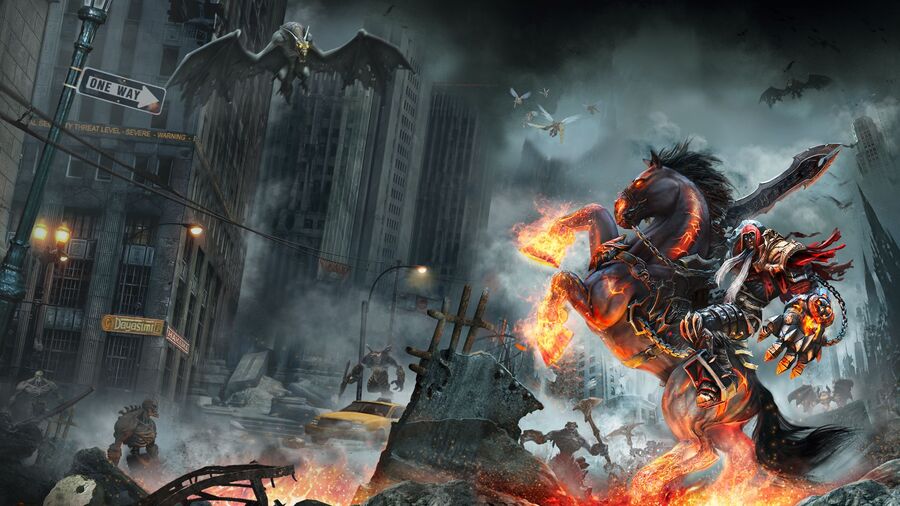 If you're a super-serious collector of Nintendo Switch physical releases and love nothing more than seeing all of your purchases neatly lined up on your shelf, you might want to think twice about picking up Darksiders: Warmastered Edition. Then again, if you're anything like us, this might actually make you want a copy even more.
As spotted by Twitter user @ChaddyBones, it would appear that physical copies of the game have ditched the traditional Nintendo Switch red, instead favouring a full black spine. Just like Wii U's yellow Super Mario Maker case or the green box for New Super Luigi U, this one will stand out like a sore thumb.
A quick discussion around Nintendo Life HQ reveals that many of us actually love the black design, however, and would happily plonk it on our shelves at home.
Publisher THQ Nordic replied to the tweet above, saying that it "seems to be a printing error". We're not so sure - it looks almost too good to be an error in our eyes - but we'll have to wait and see if future releases go back to the traditional red.
You can see it a little better in this unboxing video below. If it is a printing error, it seems that there might be quite a few out there in the wild.
What do you think? Would you like Switch games to come in different colours every now and then? Or would this make you destroy your shelf in disgust? Let us know in the comments?
[source twitter.com]