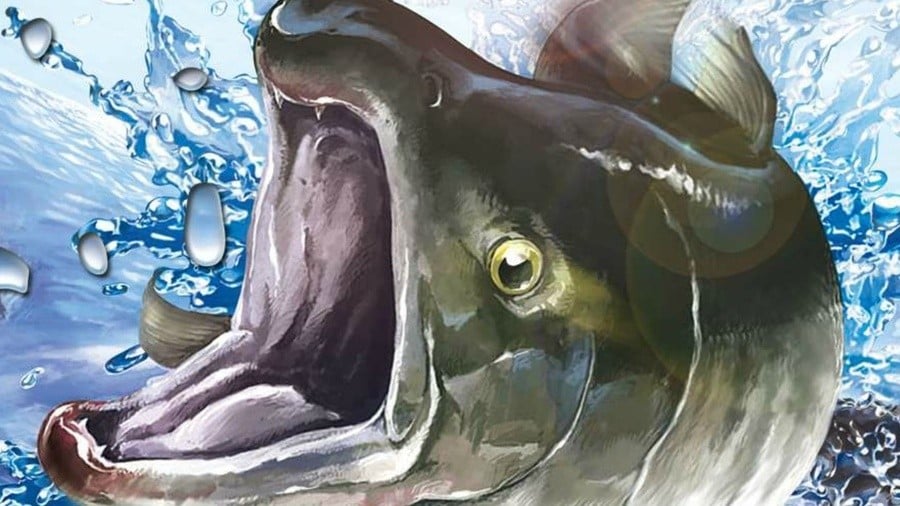 Natsume Inc, a developer and publisher perhaps best known for series such as Harvest Moon and Rune Factory, has announced that Reel Fishing: Road Trip Adventure is reeling in a release on Nintendo Switch.
The game will be the latest entry into Natsume's Reel Fishing franchise, which has seen releases on Nintendo DS, Wii, and Nintendo 3DS in the past (the imagery above actually comes from the 3DS release). Road Trip Adventure is the first time the series has made its way over to Switch; the title graphic below is the only imagery yet to be released.
We do, however, have a quick blurb of the game thanks to a press release sent out today. Check it out:
After meeting a mysterious man at a museum, three college friends set off on a summer road trip to find the elusive fish he mentions to them. But what's the story behind this fish? And for that matter, who's the man who sent them on their adventure in the first place? He certainly is a unique individual, to say the very least! In any case, working together, these friends will unlock all these secrets and more in Reel Fishing: Road Trip Adventure!
The game will arrive on both Switch and PS4 "this summer", with more details expected to be shared before then.
Are you a fan of fishing games? Would you be up for a new Reel Fishing game on the go? Tell us below.