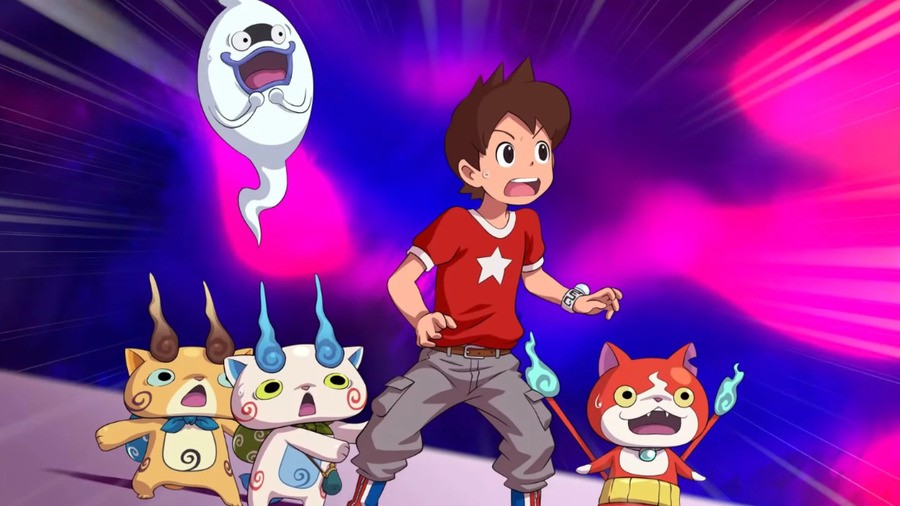 It seems the Yo-Kai Watch bubble is bursting fast in the Land of the Rising Sun. In fact, it burst a while ago, but the game and its accompanying media and merch were so incredibly popular in Japan that residual interest keeps the whole shebang running on fumes.
While the craze never quite took off over here, the game's popularity created lines around the block outside Tokyo toy stores back at its zenith in 2014. Commentators forecasted the death of Pokémon as kids pleaded with their parents for all the plastic watches, medals and assorted merch they could get their mitts on.
However, as Kotaku reports, all things must - and pretty-much have - come to an end. After a meteoric rise which led to a shortage of Yokai merchandise of any kind, a sudden influx of goods covered with every conceivable character and logo just missed the boat and left shop shelves and bargain bins filled this Yo-Kai-branded tat.
The article cites incompatibility between different medal sets and watches, plus alterations to the anime's theme song (and accompanying dance) as further reasons for its continued decline. It also speculates that the enduring success of Pokémon is down to its deep core mechanics; Yo-Kai Watch works fine for kids, but doesn't have the complexity to draw you back as you grow older. As Pokémon fans for over two decades now, we'd have to agree with that.
As games like Fortnite shift suddenly from mere video game to worldwide phenomenon in a matter of weeks, it's fascinating to see the approaches taken to riding those waves of popularity and turn these IPs into flourishing businesses and not just a blip on a graph. Unfortunately, it looks like Level-5 failed to do that here. Still, the bewilderingly fast cycle of modern reboot culture means the company need only wait twelve months before having another crack.
Are you a staunch Yo-Kai defender? What could Level-5 have done differently? Let us know your thoughts.
[source kotaku.com, via mama-n.net]