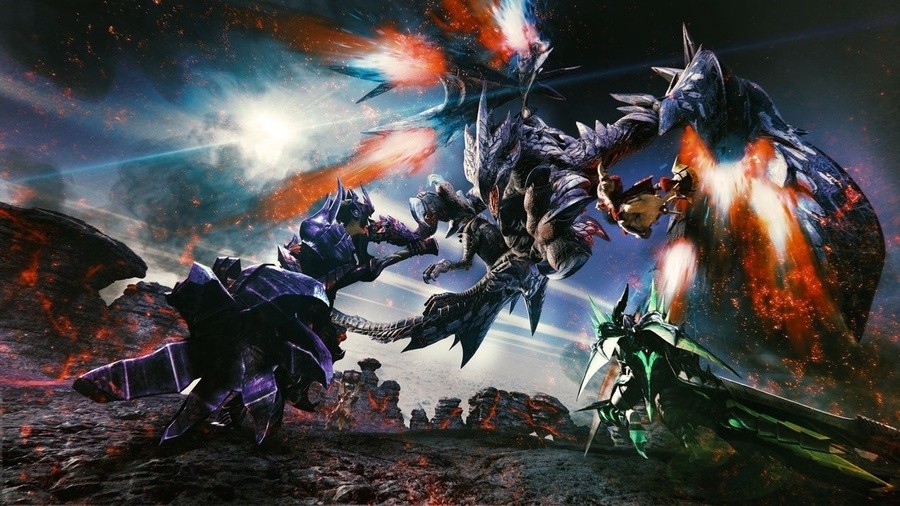 As you may or may not be aware, Capcom keeps a tally of all its million-sellers called the 'Platinum' list. It covers all platforms and, right now, it's up to 87 titles (although, confusingly, Capcom's own description states that it has over 100 million-selling games) stretching from NES classics like Mega Man 2 and Ghosts 'n Goblins right up to its most recent releases.
While it's worth bearing in mind that this data dates back to the end of last year - and therefore doesn't include the massively successful Resident Evil 2 remake just yet - it makes for some interesting reading. Monster Hunter: World jumps all the Resident Evils and Street Fighters to the top of the list with a colossal 11.9 million sales across all platforms. From a Nintendo perspective, Monster Hunter Generations creeps up to number 17 having sold an impressive 3 million copies across 3DS and Switch. There's no individual breakdown between the platforms, although Capcom commented in its February 4th financial report that the Switch version enjoyed "robust sales" outside Japan.
With Switch's growing player base, Capcom is sure to have plans for the franchise on Nintendo's system going forward - the list features plenty of Nintendo hardware elsewhere. While a port of the ultra-successful Monster Hunter: World is unlikely, it's not beyond the realm of possibility.
Would you snap up a Switch port of Monster Hunter: Worlds or would a bespoke title be a better idea? Give us your thoughts down below.
[source capcom.co.jp]