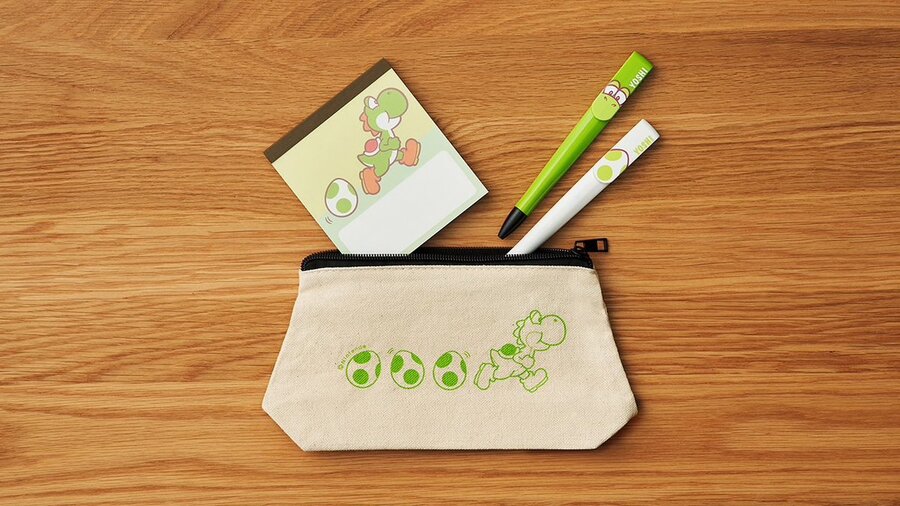 In today's episode of 'why does Japan get all the cool stuff and why haven't we just relocated already?', we present to you the latest selection of physical goodies added to the region's My Nintendo rewards service. And everything's coming up Yoshi.
Yes, these new arrivals all feature our favourite, green, egg-laying dinosaur of joy, and they're surprisingly cheap to obtain. The memo stand is available for 400 Platinum Points, the 'Yoshi and Egg Ballpoint Pen Set' is just 300 Platinum Points, and the canvas pouch is also 300 Platinum Points. From there, users simply pay a ¥540 shipping fee (around £3.70 / $4.90), although this fee is scrapped if you pick up enough other physical goods from the store at the same time.
The service has also recently added discounts for a selection of games and even money off microSD cards, something which isn't actually that unusual for the Japanese version of the service. With the amount of games now available on Switch, we'd love a good discount on microSD cards, too. Sadly, this remains a Japan-exclusive deal.
Would you like the western My Nintendo services to reintroduce physical rewards? We'd certainly be up for a similar style to Japan's current approach.
[source japanesenintendo.com, via store.nintendo.co.jp]