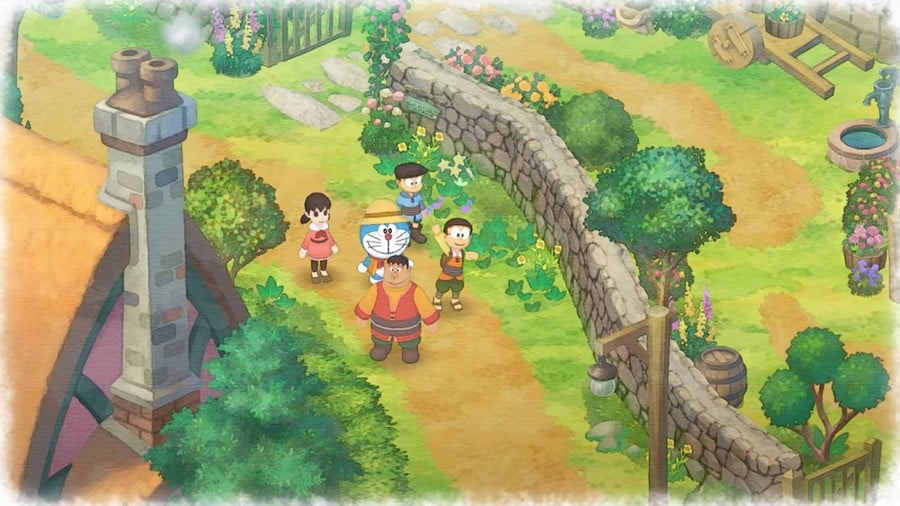 As so often happens, it seems there were minor regional differences between the Nintendo Direct broadcasts for the east and west. Japanese fans were treated to games missing from the North American and European versions.
First up is Dragon Quest Rivals, a free download first released on mobile back in 2017. It's an online card-based battler in the Hearthstone mould with characters from across the RPG series and cross-play between Switch and mobile.
Next is a cutesy baseball game from Konami, Jikkyuu Powerful Pro Baseball, launching this year. Part of a long-running series, it's arguably most notable for being from Konami - they still make games, see! - but we're not the biggest baseball fans. Four-player co-op sounds interesting, though, if you like a spot of rounders.
Finally we have a crossover, Doraemon: Nobita's Story of Seasons, and we're a bit jealous. It appears to mix classic Harvest Moon-style gameplay with the cast of Doraemon in a beautiful watercolour world. Check out the trailer:
Looks lovely, no? Hopefully we'll get some information about a western release soon - otherwise we'll be finding ways to add points to our Japanese eShop account when this one releases this year.
Do you wish that any of these were included in the North American or European Directs? More enthusiastic about baseball than we are? Let us know in the usual place.
[source gematsu.com, via siliconera.com]