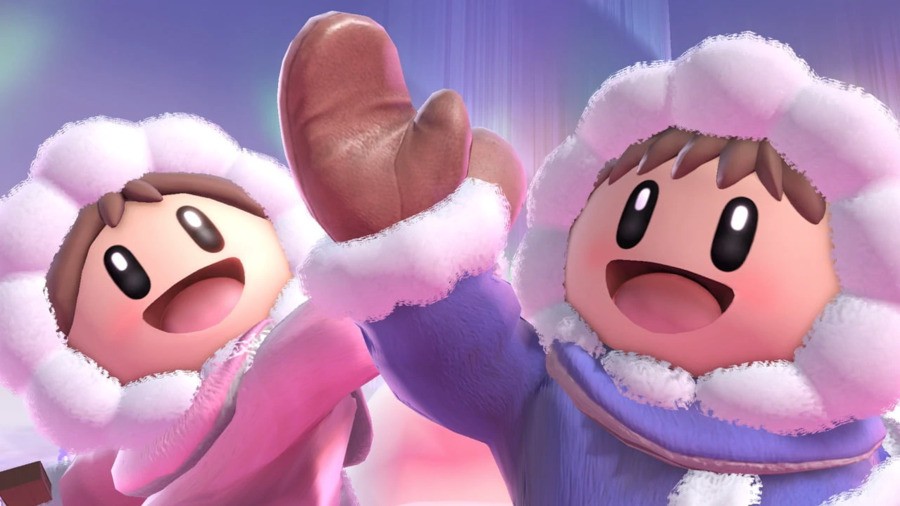 As has become tradition, Hamster has revealed its next batch of arcade titles set to delight and amaze on Nintendo Switch. From a Nintendo perspective, one game that will no doubt instantly catch your eye is Ice Climber - even if your experience with Popo and Nana is limited to just Super Smash Bros. loveliness.
This particular Ice Climber release will be the Vs. Ice Climber variant found in arcades, as opposed to the original on NES. This version includes lots of features not present in the home console release, such as an animated title screen, more mountains, more enemies, more items, and additional effects.
You ready? Then here goes. Here's the full list of titles just announced for Switch (thanks, JapaneseNintendo!):
The Ultimate 11: SNK Football Championship

The King of Fighters 2003

Baseball Stars

Samurai Shodown V Special

Ikari Warriors

Image Fight

Ice Climber

Elevator Action

Butasan

Karate Champ

Psycho Soldier

??? (a mystery Tecmo title was also teased)
These should all slowly but surely appear on the eShop in the coming weeks (with some of them also set to release across other platforms, too), although exact release dates are currently unknown.
Do any of these grab your attention? Will you be getting your retro fix with any in particular? Let us know if you've been enjoying Hamster's collection on Switch in the comments below.
[source japanesenintendo.com]