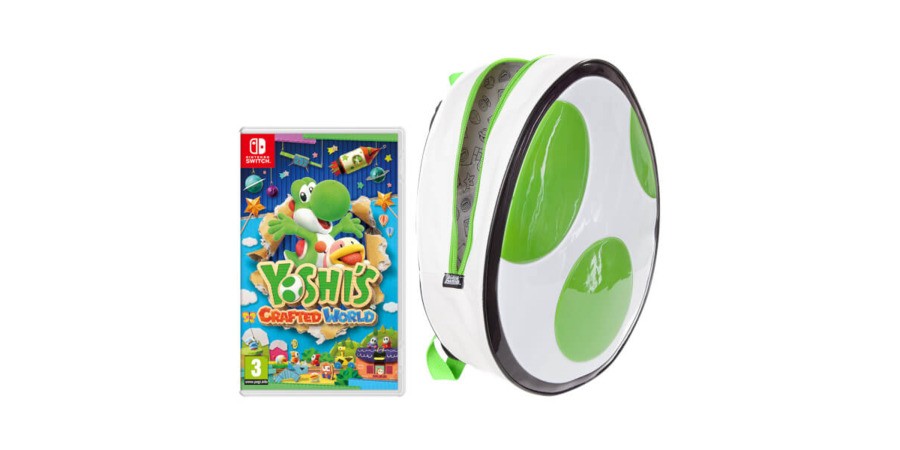 It's not too long until the lovely looking Yoshi's Crafted World makes its debut on the Switch – it's going to be a tempting purchase on 29th March.
The Nintendo Official UK Store isn't only offering the game on its own for pre-order, however. You can get a bundle with a lovely little Yoshi's Egg keychain thrown in, or our favourite bundle which includes the game and a Yoshi's Egg Backpack for only £59.99. Given that the backpack retails for £29.99 on its own, this seems to be a bit of a bargain.
The bag measures approximately 34cm x 21cm x 10cm, so it will be more than adequate enough to carry your Switch around in style. You can pick up the game and backpack using our handy link below:
Let us know if you plan to pre-order Yoshi's Crafted World with a comment below.