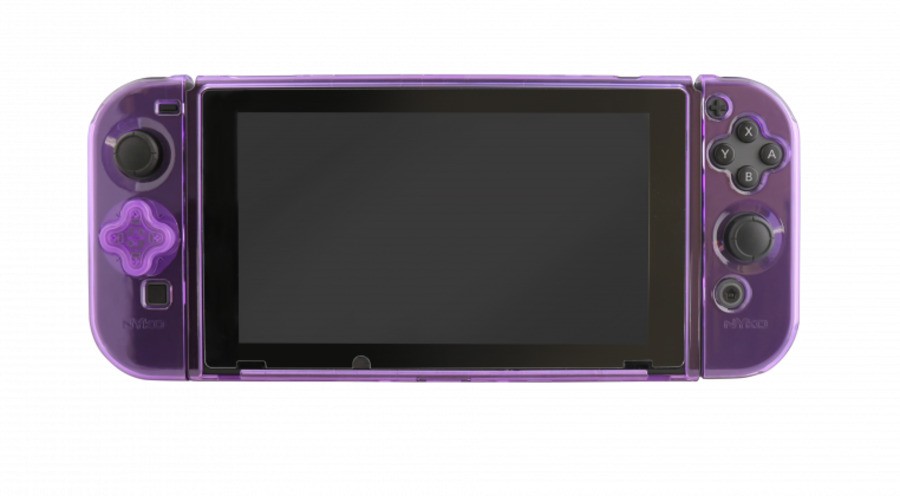 Accessory maker Nyko has revealed a brand new Switch case design which will protect your beloved system and offer a traditional D-pad solution all in one.
The 'Dpad Case' was first revealed at CES 2019 last week, offering an ultra-thin protective solution for your console. As well as protecting the main unit, a removable cover for the left Joy-Con's buttons allows owners to switch between using the standard controller buttons or a makeshift D-Pad design.
On top of that, the Joy-Con cases actually double up as little game storage solutions, meaning you can carry three games with you at all times without the need for an additional case or storage wallet. The thin design also allows the console to be docked, so you shouldn't ever have to remove the case if you're happy with how it feels.
An exact release date for the product hasn't been shared just yet, but we do know that it's expected to launch in spring 2019. It'll be available for a recommended retail price of $19.99.
Does this look like a useful accessory for you? Do you think you might treat yourself to one when it launches? Let us know down below in the comments.
[source n3rdabl3.com]