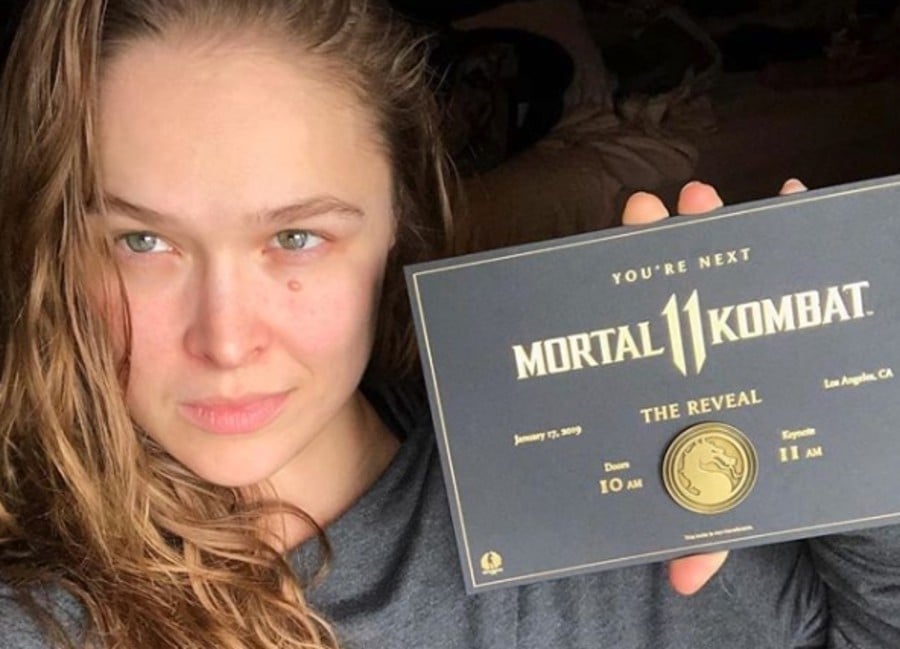 Ronda Rousey is best-known as an Olympic medal-winning martial artist in Judo and UFC Women's Batnamweight Champion. In more recent times she's appeared as a professional wrestler in WWE. It's also well documented how the talented fighter and actress enjoys playing a variety of video games in her downtime.
With this in mind, Rousey has been spotted on her social media pages promoting the upcoming Mortal Kombat 11 reveal, taking place in Los Angeles tomorrow on 17th January. In her Twitter and Instagram posts, Rousey says she has been waiting to accept this invitation her whole life and also mentions how the Earthrealm is safe with her.
According to Game Informer, this seemingly confirms her involvement as a voice actor in the game. It all stems from a rumour posted on Reddit last year which suggested an internal email had revealed the iconic female mixed martial artist would voice Mortal Kombat's special forces officer Sonya Blade.
You'll be able to watch a live stream of the reveal over on Twitch. Below are the times:
US: 10:30am PST / 1:30pm EST Thursday 17th January
UK: 6:30pm GMT Thursday 17th January
Are you excited for Mortal Kombat 11's big reveal? Tell us below.
[source gameinformer.com, via mortalkombat.com]