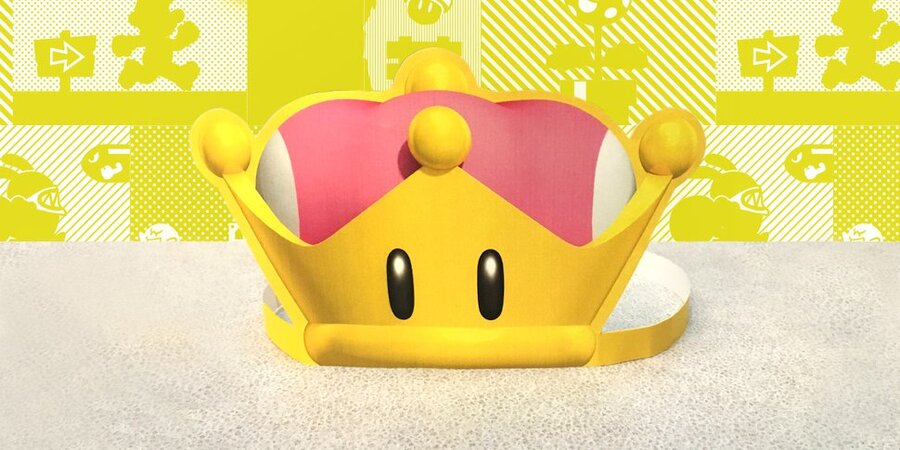 New Super Mario Bros. U Deluxe allows new and old gamers alike to experience New Super Mario Bros. U and the expansion New Super Luigi U with a few extra features on the Nintendo Switch. In addition to 164 courses and multiplayer for up to four people, there's now also the Super Crown, transforming Toadette into Peachette. Transforming Toadette in the game will allow you to hover in style with a floaty regal jump and stay out of harm's way.
If you've ever wanted to take on the identity of Peachette yourself, you now can with your very own papercraft crown. Over on the Play Nintendo website, there are instructions and a printable design for a papercraft version of her Super Crown. In order to create this, you will need paper, tape and scissors. A colour printer wouldn't hurt, but you could always colour in the design yourself if you don't have this type of ink.
If you have trouble downloading the print, try a different browser. And remember: if you're a kid, ask a grown-up for help!
Will you be wearing this while you play New Super Mario Bros. U Deluxe on your Nintendo Switch? Tell us below.
[source gonintendo.com]