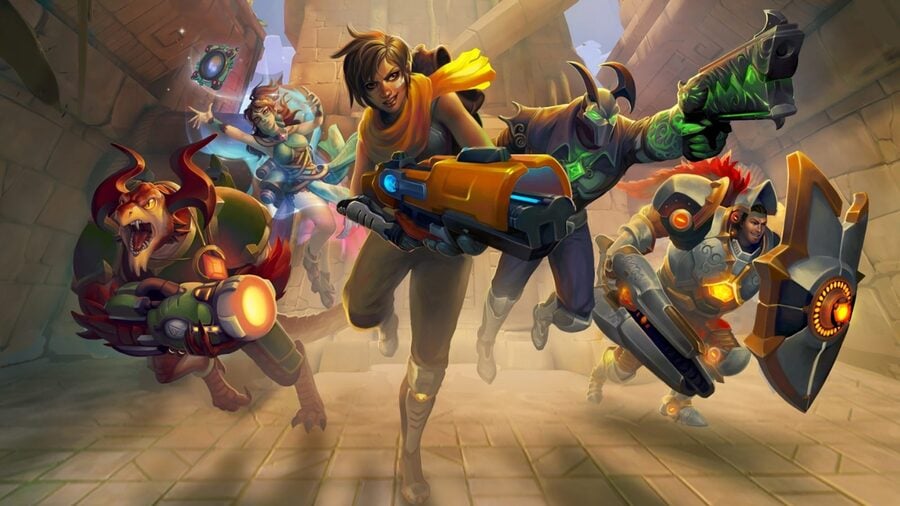 Back in November, Paladins developer Hi-Rez Studios revealed that the game was to receive cross-play and cross-progression across Nintendo Switch, Xbox One and PC this January. Unfortunately, a new update reveals that the function has been delayed, although the reasoning certainly makes a whole lot of sense.
The news comes from a blog post shared by the development team, in which fans are updated on the feature's progress. The post states that the team is "excited" to get the feature live, but doesn't want to rush it out to systems before it has been perfected.
"In 2019, we're more focused on polish than ever before. We want to do it right, not do it quick, and we're going to need a little more time to properly execute this massive leap forward.

We want to make sure that we're able to introduce features that you've requested and will make cross-play the best experience it can be, including:

- Voice chat for every player on your team, regardless of platform
- Matchmaking by input type, regardless of platform
- Keyboard and mouse support for Xbox
- Fully functional cross friends list"
The voice chat, matchmaking, and friends list functionalities will arguably be of incredible importance to Switch players, who sadly miss out on these now commonplace features all too regularly; while fans might be disappointed at the delay, it's almost always better to wait a little longer to get things just right.
The post ends by stating that the cross-play update will arrive with a future 'Update 2.02', although no exact date for this has been given just yet.
Do you regularly play Paladins on Switch? Are you eagerly awaiting these features in the game? Tell us below.
[source paladins.com]