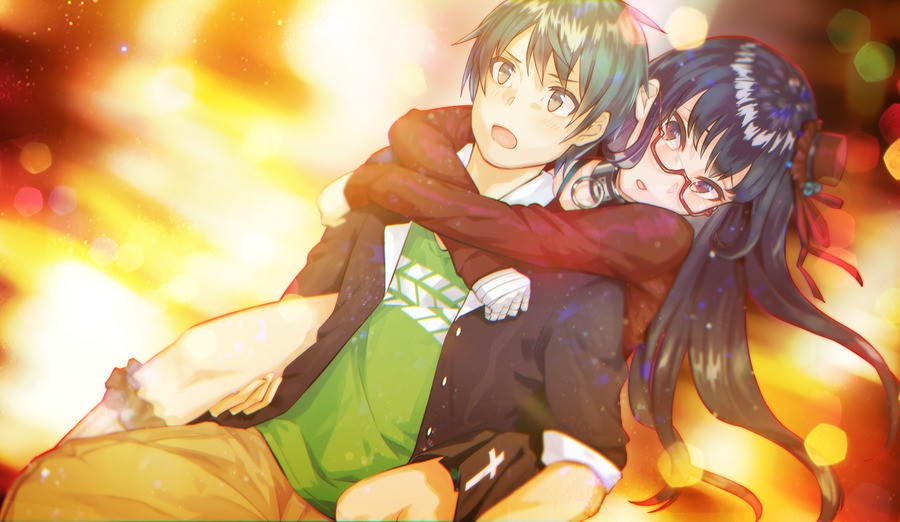 PQube and Red Entertainment have today revealed the Switch release date for Our World is Ended, while simultaneously sharing details of a special day one edition with exclusive goodies.
The game will become available in Europe on 22nd March, with the North American release following just after on the 26th. Anyone who pre-orders the visual novel for themselves, or simply picks up a copy on day one, will receive a special edition that includes the following:
- An exclusive artbook with 100 pages featuring beautiful illustrations of the characters, environments, CGs and much more
- A quirky keyring of the perverted programmer Owari Sekai's mascot
- The physical edition of the game
The game is said to feature "an engaging story with unique characters and iconic landmarks", "outstanding" production values, and more than 40 hours of gameplay featuring a deep narrative and plentiful conversation options.
Are you looking forward to this one? Let us know if you're planning on picking up a copy this March in the comments below.