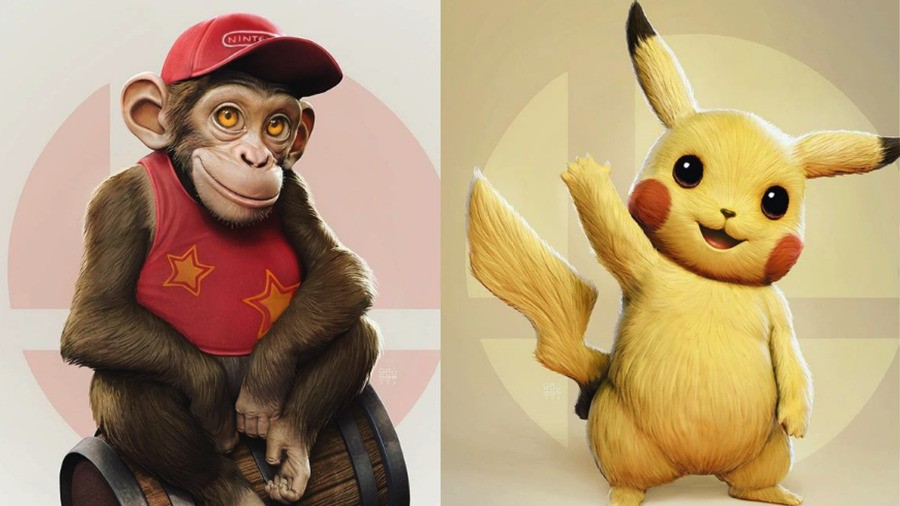 Earlier this month, we shared a selection of art pieces from God of War Art Director, Raf Grassetti, all of which were coming together to make a realistic-looking set of designs for characters from Super Smash Bros. Ultimate. Whatever your thoughts on the designs, it's undeniable that an awful lot of talent has gone into each piece's creation, and now we have another handful to look through.
Originally, Grassetti was somehow managing to upload one new image per day - presumably on top of all those pesky life commitments. Things have slowed down a little since then, but his followers are still being treated to some great pieces.
If you missed the first set - which included Samus, Link, Star Fox, Bowser, and Sonic - you can check those out right here. If you're all caught up, here are another six.
If you scroll through the images uploaded on this Diddy Kong piece, you can see some cool, alternate variations.
You can view the collection in its entirety, and keep an eye out for future pieces, by following Grassetti on Instagram.
Do you have a favourite design? Are you as impressed with Grassetti's work as we are? Let us know your thoughts in the comments below.
[source instagram.com]