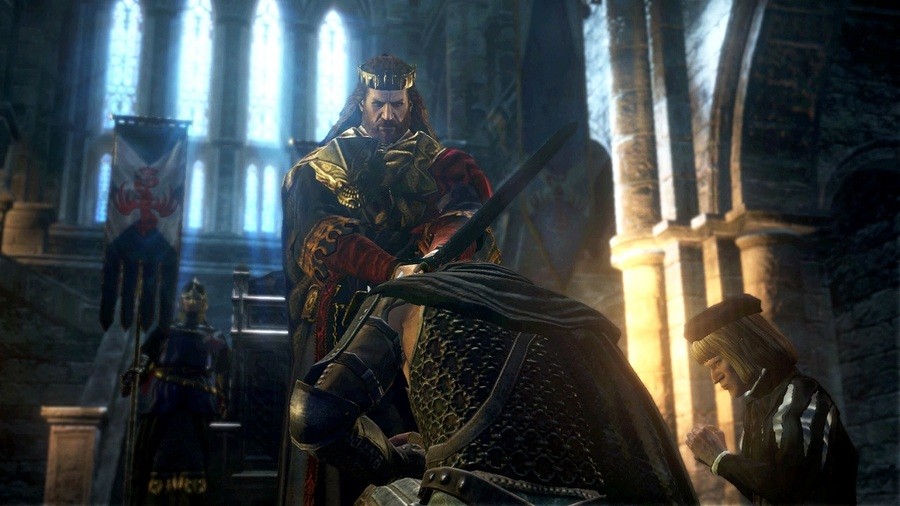 A listing for the recently-announced Dragon's Dogma: Dark Arisen on Amazon has revealed that the game will indeed receive a physical release in the west. Not only that, but extra information provided suggests that players won't need an online subscription to enjoy the game's online features.
Yesterday, Capcom's Japanese online store posted various physical options for the game, but there was no indication as to whether or not the game would see a physical release in western territories. This new Amazon listing proves that a western release is arriving in April, too, but the product feature list gives us even more juicy info (as long as everything here is correct, of course):
- Dynamic combat experience - Cut off the four heads of a Hydra, climb atop griffins and fight airborne, or defeat dragons and other creatures by finding out their weaknesses.
- Tons of content - Includes all previously released extra content, DLC and the Dark Arisen expansion content. Features the highly praised combat experience and rich customization, plus a huge underground realm to explore with terrifying monsters.
-Customization options galore - Nine different vocations for players to choose from with a variety of skill and magick options for each, armor that can be upgraded and enhanced, plus Pawn companions that can be trained to fit your desired combat style.
- Adapted User Interface - Revamped user interface offers improved screen visibility.
- Online Functionality - The iconic Pawn system comes to Nintendo Switch with online sharing abilities between Nintendo Accounts. (A Nintendo Switch Online membership is not required for online features).
Assuming it is correct, this means that the game will come with all previously released DLC as standard, and the online functionality (where players can share Pawns with each other to use in-game) can be used without subscribing to the Nintendo Switch Online service.
Not only that, but the listing currently has the game available for just $27.92 - a very appealing price, indeed.
Are you planning on picking this one up on Switch? Will you be treating yourself to a physical copy? Let us know in the comments.
[source amazon.com, via nintendosoup.com]