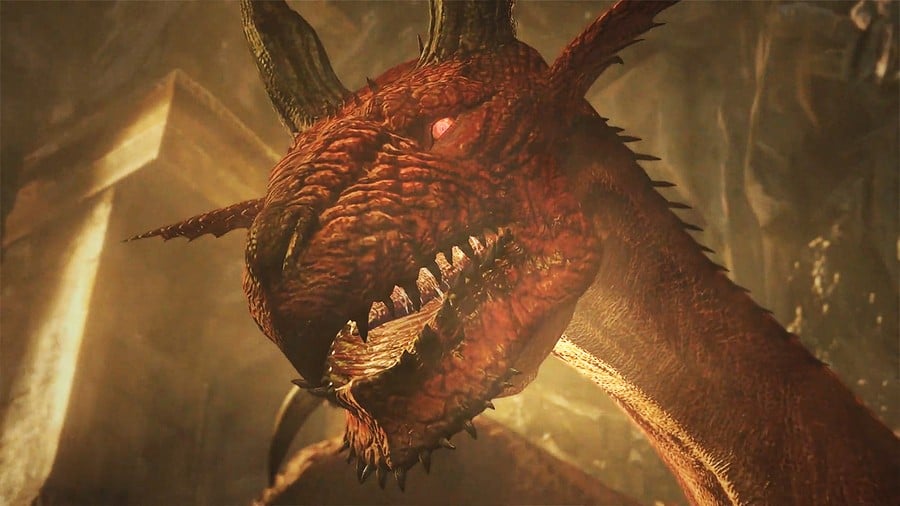 Yesterday saw the shock announcement that Dragon's Dogma: Dark Arisen is headed to Nintendo Switch this April. While western release options are still unknown at this point, it has been confirmed that Japan will receive no less than four different physical editions to choose from.
First up, and the biggest set of them all, is the Complete Edition, a bundle which includes a copy of the game, a mini soundtrack CD (which features five songs from the game), and a U-Treasure wax seal necklace. This collection is listed at 26,926 yen before tax (approximately £194 / $247). That's one expensive game bundle.
The second set, called the Limited Edition, has everything from the Complete Edition included except the CD for 25,926 yen (so just a little bit cheaper), but those who want to save a little bit of cash will likely be going for one of the final two, necklace-lacking options. The Collector's Package comes with a copy of the game and the CD for 4,990 yen (approx. £36 / $45) or you can buy the game on its own for 3,990 yen. All bundles can be found at Capcom's online store.
As noted above, we're still awaiting confirmation on whether or not western territories will be receiving similar treatment.
Would you pick up any of these bundles if they were available in your region? Will you just be downloading the game from the eShop when it launches on 23rd April? Let us know in the comments below.
[source e-capcom.com]