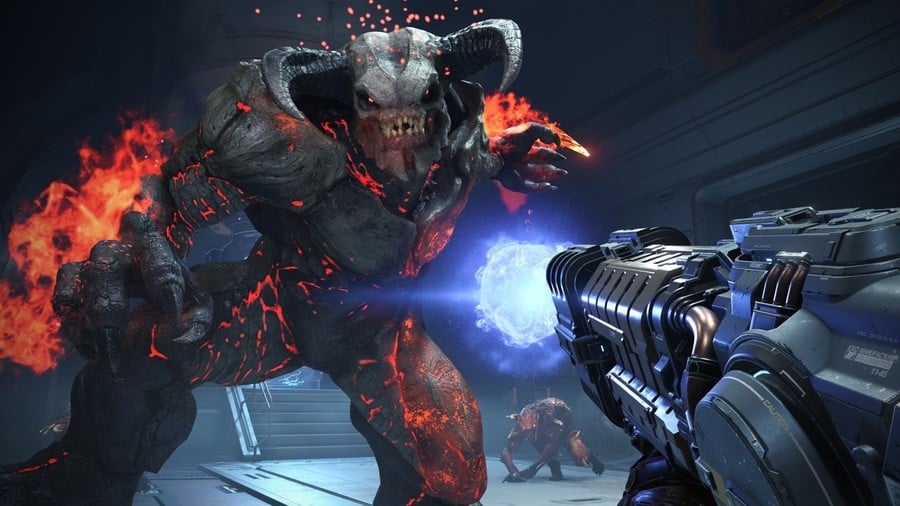 Last year, Bethesda announced DOOM Eternal would be coming to the Nintendo Switch at QuakeCon. Once again, the studio handling the Switch port will be the specialists at Panic Button.
The hellish soundtrack for the game is being handled by the returning composer Mick Gordon. In what is quite possibly related news, Gordon is calling on the help of a heavy metal choir for an unspecified project.
Providing more information in the below video, Gordon said it wasn't a contest, but rather an "open invitation". Candidates will need to be at least 18 years of age and be able to provide a demo of their "killer metal" voice. They'll also have to fund their own trip to Austin, Texas. The recording session will be a paid and credited gig. If you're interested, you'll need to apply before 1st February, with the recording taking place in the first week of March.
As noted by Polygon, Bethesda Softworks officially announced Mick Gordon as the DOOM Eternal composer during E3 2018. With the game expected to arrive later this year, it seems highly likely the hellish choir he requires is for this upcoming release.
What do you make of this? Are you willing to lend your hellish vocals to this unspecified project? Tell us below.
[source polygon.com]