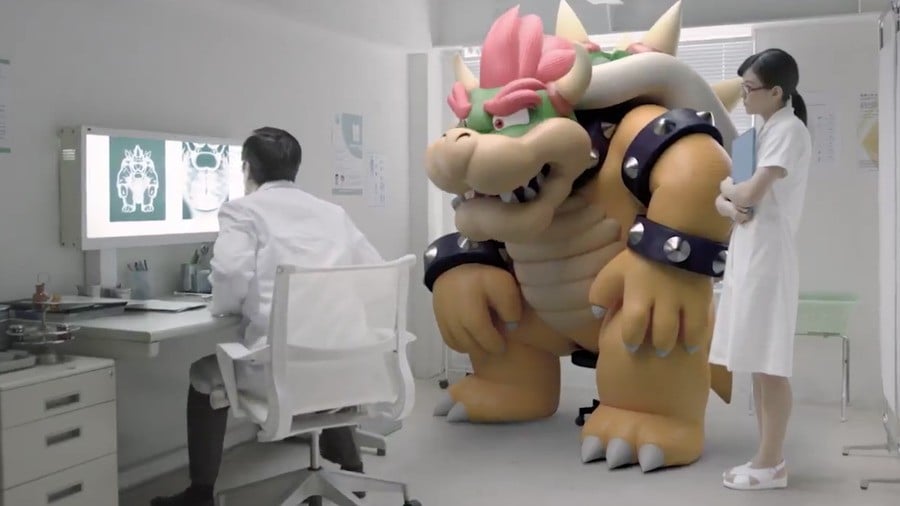 Nintendo has shared a new trailer for Mario & Luigi: Bowser's Inside Story + Bowser Jr.'s Journey, giving us a behind-the-scenes look at the moment the poor beasty lizard realised he'd somehow swallowed two whole plumbers. Yikes.
The game is set to arrive on Nintendo 3DS on 11th January in North America and 25th January in Europe, with pre-loading just becoming available on European stores. It's thanks to this new pre-loading option that we've been treated to this new trailer and, while it's a little on the short side, we love any excuse to see Nintendo plonk its characters into real-life situations. Give it a watch below.
If you're after even more Mario & Luigi: Bowser's Inside Story + Bowser Jr.'s Journey content - what an unnecessarily long name - you might be interested in checking out these gameplay clips that were recently discovered on the title's Japanese website. Each one shows off just some of the tricks you can pull off in battle.
Will you be picking this one up? Or do you tend to favour your Switch over your 3DS these days? Share your thoughts on this game's upcoming arrival in the comments section below.