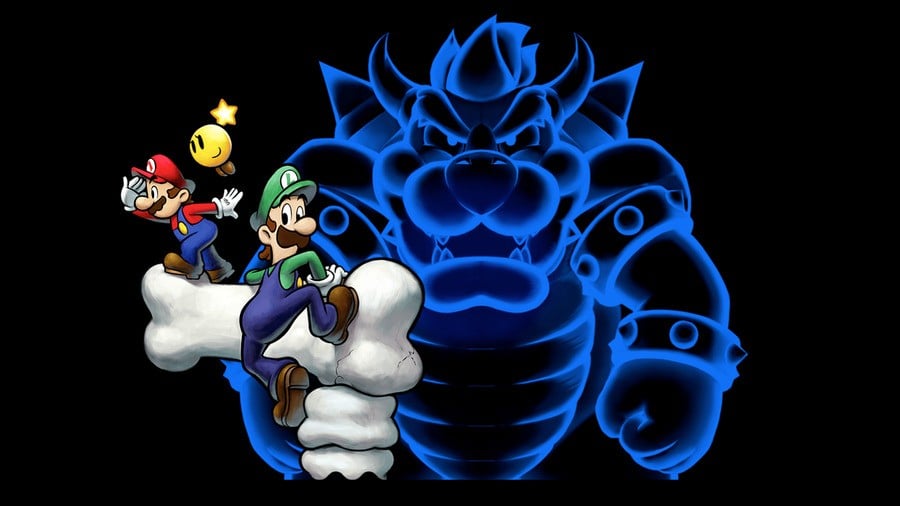 Things have gotten relatively quiet on the 3DS front as of late, but a welcome trickle of first-party titles has been giving us more than enough reason to keep our portable machines close by in recent months. One 3DS title still on the horizon is Mario & Luigi: Bowser's Inside Story + Bowser Jr.'s Journey, which was actually first revealed back in March; we haven't heard a great deal about it since then, but a new batch of gameplay videos have now found their way online.
The videos come courtesy of a new Japanese website for the game which features information, screenshots and more about what you can expect to enjoy when playing as your favourite Mario stars. It launches in Japan first, on 27th December, so it makes sense that Nintendo's home region is making more fuss about it than elsewhere at present. The new videos are pretty short, but all show off various tricks you can pull off in battles. Check them out below.
In case you need reminding, Mario & Luigi: Bowser's Inside Story + Bowser Jr.'s Journey will launch exclusively on 3DS in North America on 11th January 2019, and in Europe on 25th January.
Have you been looking forward to this one? Do you still enjoy playing games on your 3DS regularly? Let us know with a comment.
[source nintendo.co.jp, via nintendoeverything.com]