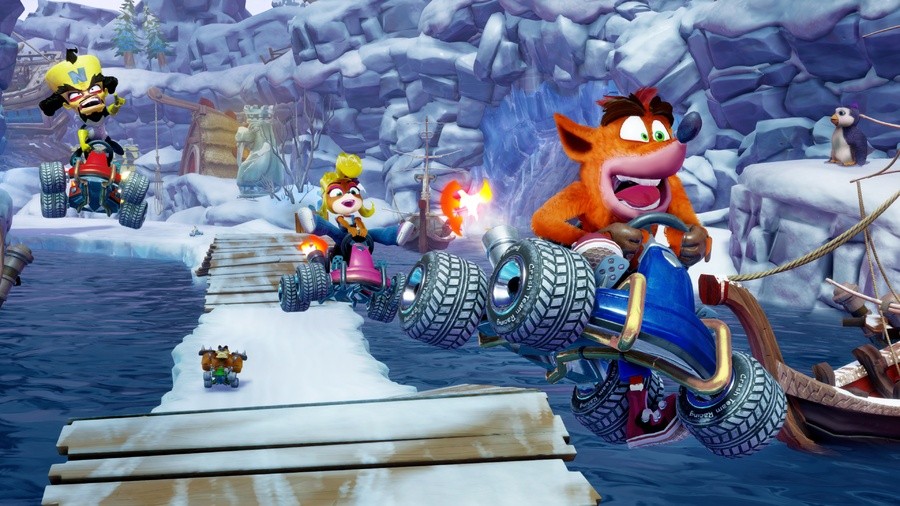 The Switch might be a relatively new system, but once again, it's Nintendo hardware that has seemingly been shunned by a sizable portion of the video game industry, resulting in a number of developers and publishers not even acknowledging the hybrid platform.
Following the conclusion of the 2018 Game Awards, IGN caught up with Nintendo of America's President Reggie Fils-Aimé to ask why exactly there are so many gaps in the Switch's third-party line-up. According to the man himself, it's all down to timing and the fact people seem to forget the Switch isn't even two years old yet. Most of these gaps are because development on certain titles was already well underway before the Switch was even released:
"The way this industry works, games are in development for multiple years. People forget that Switch is only experiencing its second holiday. So many, many games that are just launching were well in development before any conversations were had with these developers regarding Nintendo Switch."
Reggie went on to explain how the Switch was gaining ground with simultaneous launches - making reference to Mortal Kombat 11 and Crash Team Racing. He further stated how Nintendo had now proven itself to developers and publishers with a growing install base:
"Now that we've been in the marketplace coming up on two years, now that we've shown the pace with which we're growing an install base, and doing it globally, that's the other piece that is meaningful for developers," he said. "Our strength in the Americas, our strength in Asia, our strength in Europe is critically important. That's what creates the opportunity for developers to make sure their content is available on Switch at the earliest opportunity."
Do you agree with Reggie? Is it all down to the timing of the Switch release and when production on certain third-party titles originally began? Do you think this is the main reason why particular third-party games are skipping the Switch? Tell us below.
[source au.ign.com]