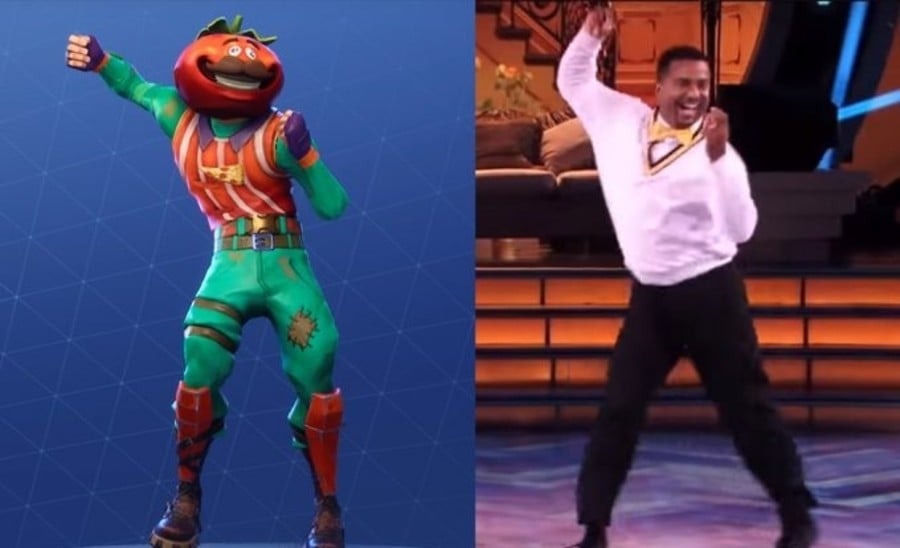 The success of Fortnite has unsurprisingly placed it in the firing line on a number of occasions. It's been accused of promoting violence and gambling to children and has been targeted for copyright infringement. The developer PUBG Corp - known for Player Unknown's Battlegrounds - even tried to take legal action against the popular free-to-play multiplayer title.
The latest accusations are now coming from singers, dancers, rappers and actors. According to a number of famous individuals, Epic Games has failed to properly credit iconic dance moves. Alfonso Ribeiro, who played Carlton Banks in the early '90s television sitcom, The Fresh Prince of Bel-Air (also starring Will Smith), is reportedly not happy about how the developer reappropriated his moves and is now suing the company.
TMZ reports Ribeiro is in the process of copyrighting his dance. Here's what his lawyer had to say about the matter:
"Epic has earned record profits off of downloadable content in the game, including emotes like "Fresh." Yet Epic has failed to compensate or even ask permission from Mr. Ribeiro for the use of his likeness and iconic intellectual property,"
Due to the dance not being protected intellectually when the emote was added to the game on 2nd January 2018 - there may not be a strong case. Game Watcher notes how the situation for the rapper 2 Milly is much the same. Speaking with CBS News, this rapper said how he was angered his move had been added, renamed and cost players $5.00:
"That's when I really was like - oh nah, this can't go on too long... I don't even want to bash them for all the millions. Know what I am saying? It's not really like that. I just feel like I have to protect what's mine."
When contacted about Ribeiro's recent decision to sue, Epic Games said it did not comment about on-going litigation.
Ribeiro is also taking legal action against 2K for the use of his move in NBA 2K19. 2 Milly is doing the same for the inclusion of his own move in the game. If we hear any developments, we'll be sure to let you know.
What do you think about Epic including iconic dance moves in Fortnite without acknowledging the creators? Tell us below.
[source gamewatcher.com]